This post may contain affiliate or referral links, which means I may receive a commission if you purchase something using my link. It will be no extra cost to you. As always, thank you for supporting Getting Fit Fab.
Let just say… it hasn't been an easy one… most days looking at venues online, emailing, calling, etc. It really makes me want to just pull my hair up, tell CA we are eloping and then throw a big shindig for everyone when we come back from our honeymoon.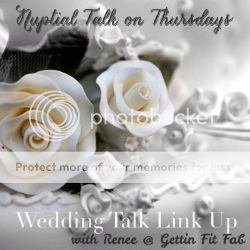 That isn't feasible for me, because I want to have the whole shebang when it comes to my wedding. I am saving up like a hoarder for my (our) wedding because I want the wedding I want and I will definitely get it. Beyond all that Venues can and will be (if you are using a catering hall and all that) the most expensive part of your wedding. On The Knot website, it has a cute little trick, it uses dollar signs as to show you how expensive the vendor is (it uses it on everything, venues, DJ, flowers, etc.), $- cheap, $$- reasonable, $$$- wealthy-ish, and $$$$- you best have deep pockets! I automatically went for the $-$$ range, and guess what?! They had AWESOME places, I used it to also narrow down places that were too small, our guest list is holding steady at 230 people. Of course people may not come, may not show up, or what have you and that is fine (with notice of course ;), but either way I didn't want to have to sell my kidney to get married.
My criteria for the venues started out with these as being my main goals- one wedding at a time, close to our Church, outside place to take pictures on site, hotel attached or on same grounds, separate cocktail & reception rooms, and to be able to have candles as our center pieces. We started with the Hyatt, close to the Church, hotel on site, pictures on site, enough room, separate rooms, everything was GREAT. We toured the place where we'd be sitting relaxing, and all that, when we got back to the room to talk numbers, my heart literally dropped to the floor. It was over the price I wanted when you added in taxes, service fee and whatever else was added in, like WHAT?! I cried, no wait, I BAWLED my eyes out like a little girl on our way home from the venue. I couldn't believe it, the price was over $130 a PERSON (fees included), and with our numbers? We'd go into debt trying to pay for the wedding, and I'm not just talking CA & my self, I am talking, my parents AND his parents. Like WHO could pay for it?! No one.
So CA and I discussed… well he talked I was still calming down. It was our FIRST place that we looked at, it's not the end all to venues, our date isn't for another two years, so we have time. I listened, rationalized it, and figured OKAY, next… look at more venues! I searched, found a few I liked, called & emailed, and we made appointments to look and talk numbers.
This week was a huge turn around for me, see I am the anxious, OCD, crazy, panicky one. CA isn't, he is calm, cool, and collected, he also keeps my feet firmly placed on the ground instead of over my head because I'm dying on the floor. We went to our first venue after seeing how expensive a Saturday night wedding in JUNE can be, and it was LOVELY. I am talking I was CALM, well CA & I were on edge while the manager figured out the magic number… After he wrote that number, that amazingly beautiful, wonderful number, I wanted to scream with joy. YUP! it FIT our budget perfectly, the deposit is low enough to afford and we have til end of July to seal the date.
CA & I are heading to 2 more venues before we make our decision. There isn't anything I didn't like at the venue we were at last night, and ALL of the things we did like. I've been asked why am I going so early to pick a wedding venue? Well here's my answer, straight forward… you ready? I want a specific date, not the time, or place, the DATE. It's my grandparents wedding anniversary, they were married 50 years before passing away, they also went through A LOT together, and still loved each other to pieces. I want my marriage to last through all the hard and easy stuff, the fights, arguments, the love, the kids, the money, just everything. To me getting married on that date, will bring good luck, and possibly good fortune to CA & I.
Alright enough of my babbling, I am super thrilled to be writing about our wedding adventures each week, and I am sure I'll have a heap more to tell next Thursday!
If you are already married, what was your FAVORITE part about your venue!? Maybe it'll give me some ideas ;). ♥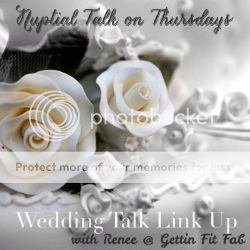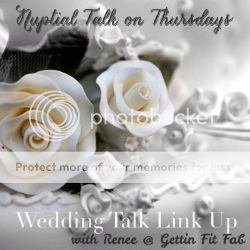 document.write(");