This post may contain affiliate or referral links, which means I may receive a commission if you purchase something using my link. It will be no extra cost to you. As always, thank you for supporting Getting Fit Fab.
Monday, November 4, 2013
Who is your favourite character of all time?
From Disney princesses, it's gotta be Belle. I absolutely LOVE Beauty and the Beast when I was a little girl and she was always my favorite Cinderella being a close second. I love that Belle found the sweetness that the Beast had to offer even though he was mean she knew that there was a kind heart under all of it.
↑ Plus she's a brunette… that helps LOL ↑
From Walt Disney World its self is definitely Brer Bear, he's from Splash Mountain. He's just so big and goofy so it made me laugh when I got to snap a picture with him while on my 5K run in Disney.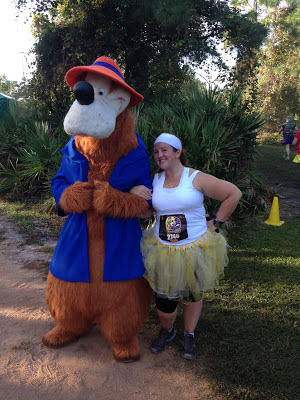 ↑ He was such a gentleman, don't mind how icky and sweaty I look ↑