This post may contain affiliate or referral links, which means I may receive a commission if you purchase something using my link. It will be no extra cost to you. As always, thank you for supporting Getting Fit Fab.
This post is Sponsored by Shine Organics but the content and opinions expressed here are my own. #LiveVibrantly
We had a busy weekend yet again! From house hunting, visiting friends (and their adorable new baby girl), church and dinner with my in-laws. After we got home from house hunting, I realized how hungry I was! I was up at 7:30 am Saturday morning to get work done before we started our busy day than before I knew it was time to leave for house hunting which took almost 4 hours. How can something take so LONG and still to amount to no leads? I swear this process is not for the weak of heart…. or people who lack patience aka myself. If anyone has some patience, they can spare… can you send me some? Thanks, cause I used all of mine five months ago.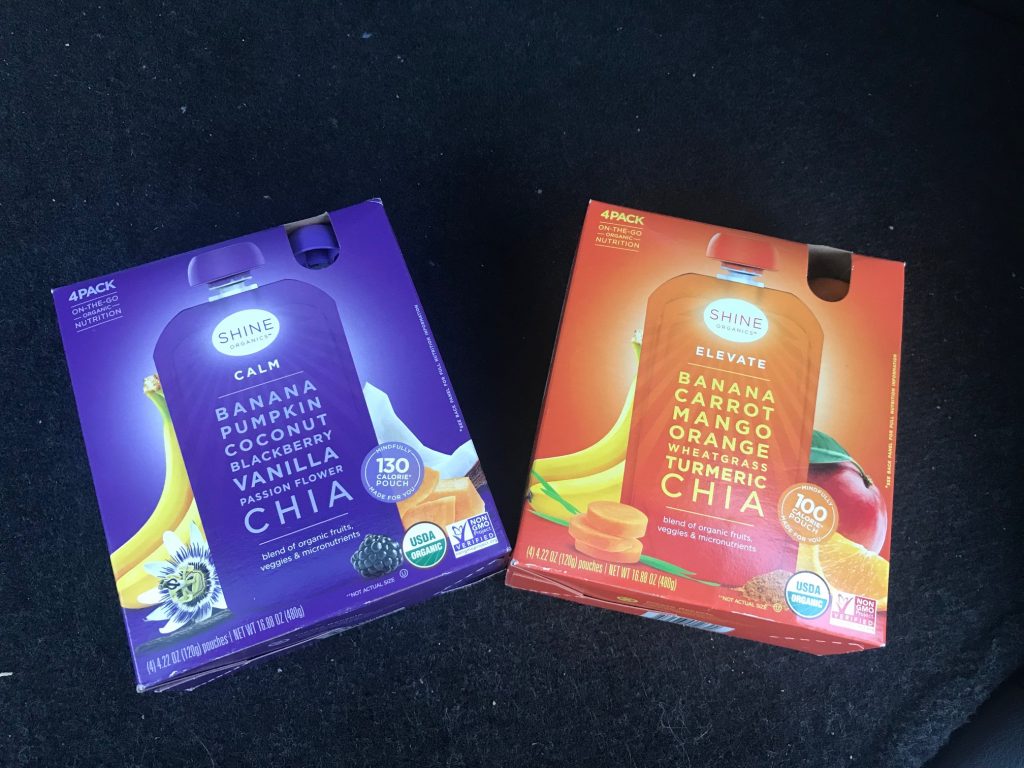 Having less than two months to our cruise, it's like super crunch time to do what I can to get in shape. So that means I've been stepping up my snacking game, something that is healthy but will hold me over until the next meal. I have been looking for a snack that is not only healthy but doesn't need to be prepped. You know what I mean, like yogurt (because that needs to be cold), fruit (it's so messy), and anything else that requires something other than grabbing and going. Luckily, while shopping (dangerously) at Target I stumbled upon Shine Organics Fruit Pouches.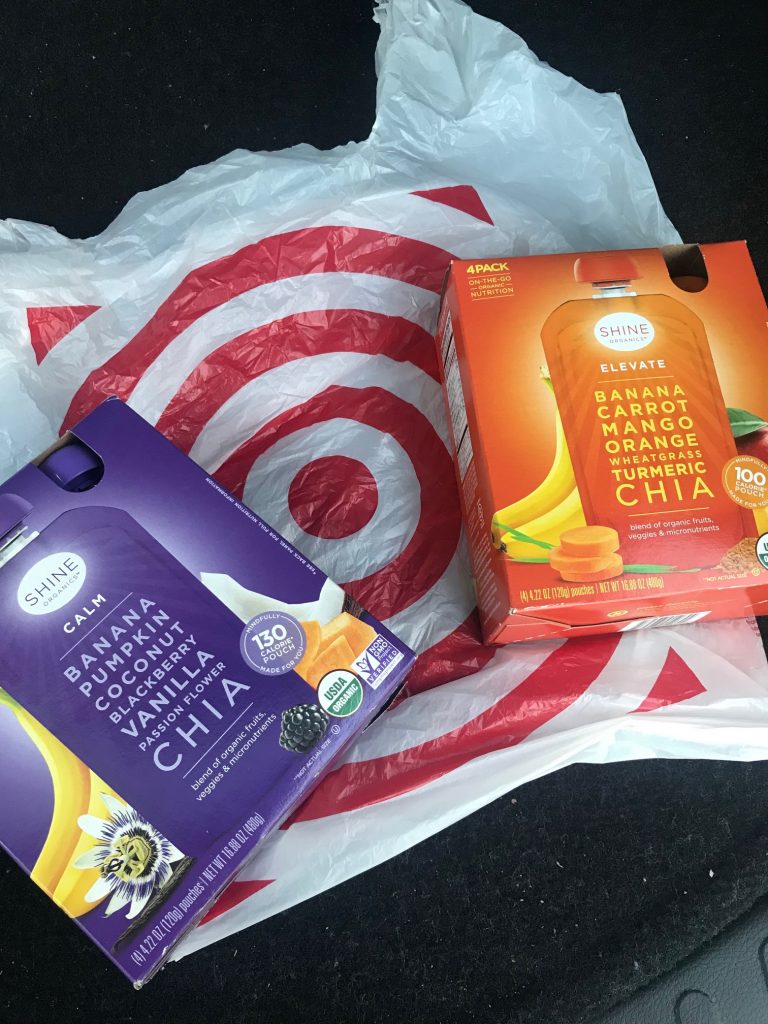 I would have never thought of a fruit pouch for adults, but Shine Organics proved me so wrong! Each Shine Organics Pouch contains a special blend of micronutrients, organic fruits, & vegetables. Besides these Shine Organic pouches being at your local Target, in the Fruit & Pudding cups aisle, they come in four different flavors: Purify, Calm, Revive & Elevate! Find your favorite flavors now and take advantage of this Shine Organics Coupon for $1 off a 4 pack.
Even if you don't finish the pouch during snacking, you can enjoy it later on, but make sure you refrigerate & consume it within 24 hours after opening. Sounds easy enough right? Maybe you just need a quick fix before going out the door to run some errands, or you're too close to dinner but need something to hold you over? This snack is almost too good to be true. It's a healthy snack, quick, easy and delicious! Uhm, What!? These Shine Organics Fruit Pouches are nothing short of amazing and come in four delicious flavors.
So, next time you're in Target grab the Shine Organics fruit pouches, and don't forget to download the $1 off coupon for a 4 pack!