This post may contain affiliate or referral links, which means I may receive a commission if you purchase something using my link. It will be no extra cost to you. As always, thank you for supporting Getting Fit Fab.
I love spending time in my backyard, as long as it's not 90 degrees and sunny. Which it has been but in the late afternoon it's bearable, plus we have a vegetable garden growing, can't ignore that! One thing we did this year was change a few things in our backyard, added some new pieces and spray painted one of our tables! The table we spray painted has tiles in it, so just the iron outline needed a new coat of paint, it's a small change but really pops when the tiles were added back on. We also added a swing, it's so comfortable and I love it, it's got a nice canopy that swivels, and the chair part actually folds down flat so you can nap if you want. The last new things were our wicker furniture, it included a table, a love seat and two chairs. They were NOT easy to put together, CA realized after putting one piece together that there was a certain "way" to put it together that the instructions didn't say LOL.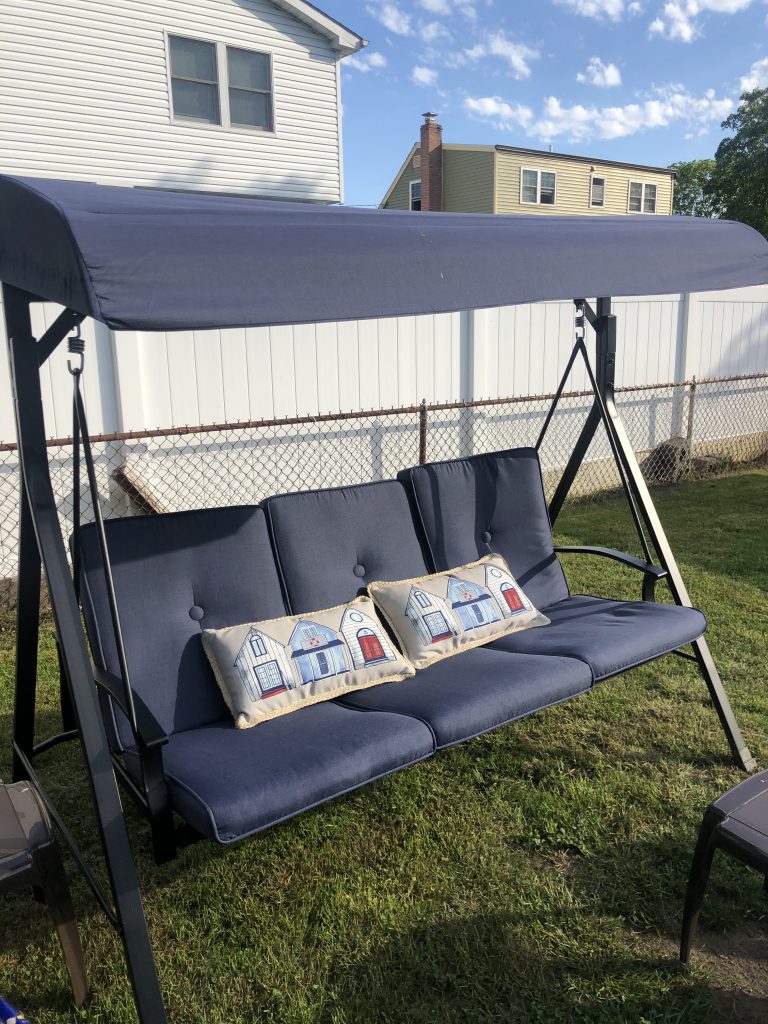 I've gotten together with a few bloggers all of us are sharing our favorite summer decor, I wanted to focus on what would go in my backyard, things I have added. Unfortunately both the wicker set & swing are sold out so I tried finding similar ones.

What is your favorite summer decor? Do you like adding signs and wreaths or do you focus more on the furniture and overall feel of your backyard? 
The bloggers joining me!
Kayla- Blog / IG
Sylvia- Blog / IG
Renee- Me! / IG
Bria- Blog / IG