This post may contain affiliate or referral links, which means I may receive a commission if you purchase something using my link. It will be no extra cost to you. As always, thank you for supporting Getting Fit Fab.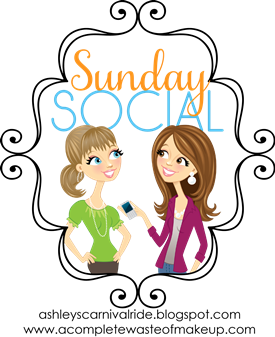 This Weeks Questions:
1. What is the name if your blog? Gettin' Fit & Fab
2. What do you love most about blogging? The people I've met through blogging, the things I've learned about my self, and that I have my own little corner on the internet.
3. Why did you start blogging? I started to blog on LiveJournal because it was completely private, I could vent about anything and everything. And just recently I was missing my other half alot (he was on vacation) and said well no better time than now to start it up!
4. What is something you'd want to tell someone just starting out in the
blog world? Don't worry about doing anything but you on your blog.
5. Biggest blogging learning experience you've had? Not everyone is as they seem. Some people are truly there for you when others aren't.
6. What are three blogs you love?