This post may contain affiliate or referral links, which means I may receive a commission if you purchase something using my link. It will be no extra cost to you. As always, thank you for supporting Getting Fit Fab.
So last week I was talking about
finding our venue
, it hasn't been easy, and I've been stressed MOST about actually finding one. Well we don't have to search anymore because after seeing our fourth and final location (which was HORRIBLE) we called the owner from our second location and said we were going with HIM!
He was extremely excited and was thrilled for us to pick him to use! We made an appointment to put down the deposit, and get the date we need! I can't believe it, by Sunday 11:05 AM the venue that is beautiful will be OURS! I am not telling anyone besides our immediate family what the location is, for right NOW, just because I don't want to jinx it, after Sunday I might think about saying what the place is.
Obviously choosing a location where the cocktail hour and dinner will be taking place is crucial, good food, nice people, location, enough parking, plenty of options, work with other vendors. When CA & I walked in, I felt "calm" now I am NOT a calm person, so this was NEW to me. The place was amazing when you walked in, there was a staircase going up stairs (where I don't know), huge hall in front of us, and to the right was the cocktail hour room. The owner was AWESOME, literally the guy was great, talking our ear off, and knew his stuff!
We talked and walked, our cocktail hour room is probably my favorite so far, beautiful layout. The owner… well name him "G", told us where everything would be placed, the bars, carving stations, and all the cold foods and etc. It was just perfect, and it's SEPARATE from the dinning hall, which is a REAL good plus.
The bridal suite is big enough for our large party, and if CA & I want a quiet moment alone during the party, just to talk because according to everyone, it's a whirl wind and to always steal a moment alone with the groom!
The location of the venue is still being kept a secret until, I decide I don't feel the need to keep a secret anymore. I am thrilled that the place is officially OURS and so very excited to get this one HUGE detail out of the way!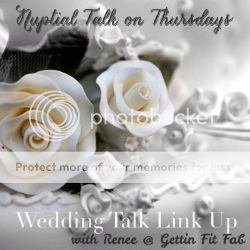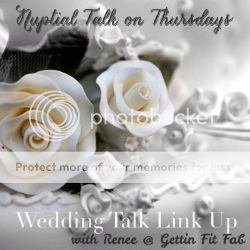 document.write(");