This post may contain affiliate or referral links, which means I may receive a commission if you purchase something using my link. It will be no extra cost to you. As always, thank you for supporting Getting Fit Fab.
This past weekend was good and relaxing and LOTS of fun!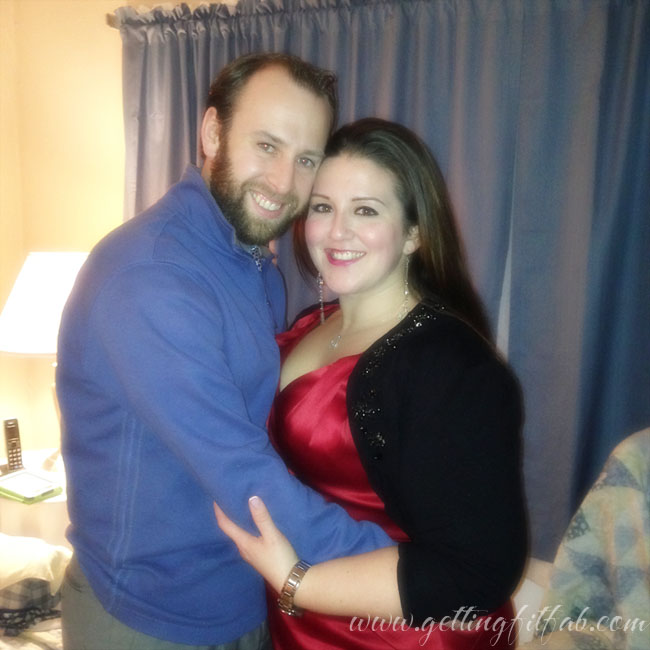 Anthony and I after dinner and drinks at my house♥
My Valentine's Day goodies! 😀 Yankees Charm, 2014 Valentine's Day Bear, Dinner, and my beautiful flowers♥
Well funny story, on Saturday Le Boyfriend went to CT to visit his friends and I was suppose to have a Meet Up dinner with a bunch of girls from a group. It was post Valentine's Day and I was like this is great! Well unfortunately it snowed… AGAIN fuck you snow!and it got canceled so I stayed in and that's how Wedding Wire adventures happened…..
So most likely I'll have half my wedding planned before he asks me. Nothing wrong with that right? hopefully not because I have engagement party invites picked out, wedding invites along with reception card & RSVP card. And than some possible favors. Also found a Venue to have my reception at after the church ceremony.
Well, on Thursday 2/13 we were suppose to see Brad Paisley and it got snowed out. So we beat this winter on Sunday night instead! We had dinner with Andrea & Rob (friends of my cousins), had a lot of laughs! My cousin Connor and Jess were also at the concert.
Brad Paisley… with Chris Young 😀 ♥♥