This post may contain affiliate or referral links, which means I may receive a commission if you purchase something using my link. It will be no extra cost to you. As always, thank you for supporting Getting Fit Fab.
It's January! I honestly can't believe it's the beginning of another year! On Monday a friend of mine Brooke of Blusing Noir stated she was starting a 3 month makeup no-buy. And she asked if anyone wanted to join, and I immediately said yes! I have been wanting to go on a no beauty buy but just haven't done so but here we are! Go read Brooke's blog post, she's been a beauty blogger long before I have and I agree with her entire post. I wish we could go back to the OG days of blogging, before we made money from it, before the drama, back when we all supported each other. Had link up parties, did guest posts (for free), had swaps to share a fellow blogger (also for free). I am lucky to have a few blogging friends who are truly supportive and I can't wait to see what 2020 holds for all of us!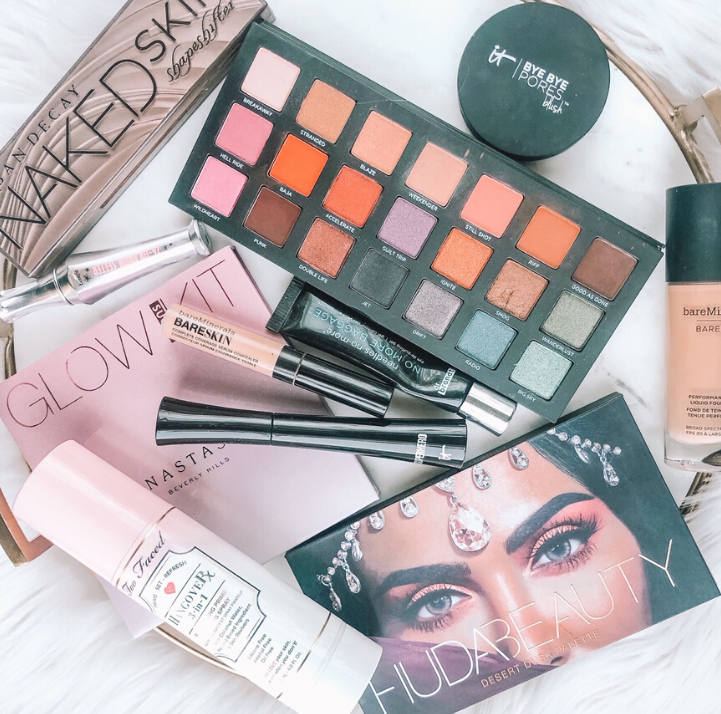 Now, onto why I am participating in the No Beauty Buy. Even though I don't get a ton of PR boxes I do LOVE makeup, and have a healthy spending habit (that most would deem unhealthy lol). So participating in this no spend will be good for my wallet as well as making sure I actually use my makeup that I have! I have so many eye shadow palettes and face products that I don't use so it's time to use it all, or at least realize whether I like it or not. 
So for a No Beauty Buy it means, spending no money on anything beauty related, IE. makeup, skincare, or hair products. Exceptions will be if I actually run out of my skincare products before May 1st. Since I just purchased skincare products and some hair products, I shouldn't need anything but who knows. I also have two gift cards left from Christmas, so if I do need anything I'll be using a gift card instead of actual money. 
I need to go on this no beauty buy because sometimes I have makeup FOMO. My biggest issue is the eye shadow palettes, I LOVE the creativity that I imagine in my head. But, usually I don't use them when they come more than once or twice. And to be honest I have PLENTY of eye shadow palettes to last me a very long time. 
I'm also using these 4 months to start sharing my beauty looks daily on Instagram! I've been wanting to be more active on stories but it's hard. Since I work a 9-5 job and can't be active during those hours unless I'm sharing a post or sharing something I've already made. So if I'm sharing my eye look or maybe the foundation, or face makeup it'll be fun! It's like a review and sharing all in one. 
If you're like Brooke and If you're like myself and want to join us for a few months of no beauty/makeup buy you can send us your links and we'll link back to you!