This post may contain affiliate or referral links, which means I may receive a commission if you purchase something using my link. It will be no extra cost to you. As always, thank you for supporting Getting Fit Fab.
The Blog Post is being Sponsored by ClimateRight, all thoughts and opinions are my own. #ClimateRight
Baby, it's Cold Outside…..a brisk 16 degrees the past few nights in New York. It's crazy how it turned from tolerable cold to freezing cold, where you need to bundle up to just take the dog outside! I was at work, middle of the day and the "feel like" temperature was NEGATIVE 2…. NEGATIVE TWO!!!! I'm sure for some people negative two is warmer than where they live but for Long Island it's super COLD. It's also been this way for a few days and there is no sign of it getting any warmer, yuck. It's also snowed, which really isn't bad, it was only a few inches so it was a pretty coating of the snow. We even enjoyed a night out in NYC the night before NYE, we got together with CA's college friends. We try and see them as much as possible, but with people living in NJ, NY, CT and even MA, not everyone can get together at the same time.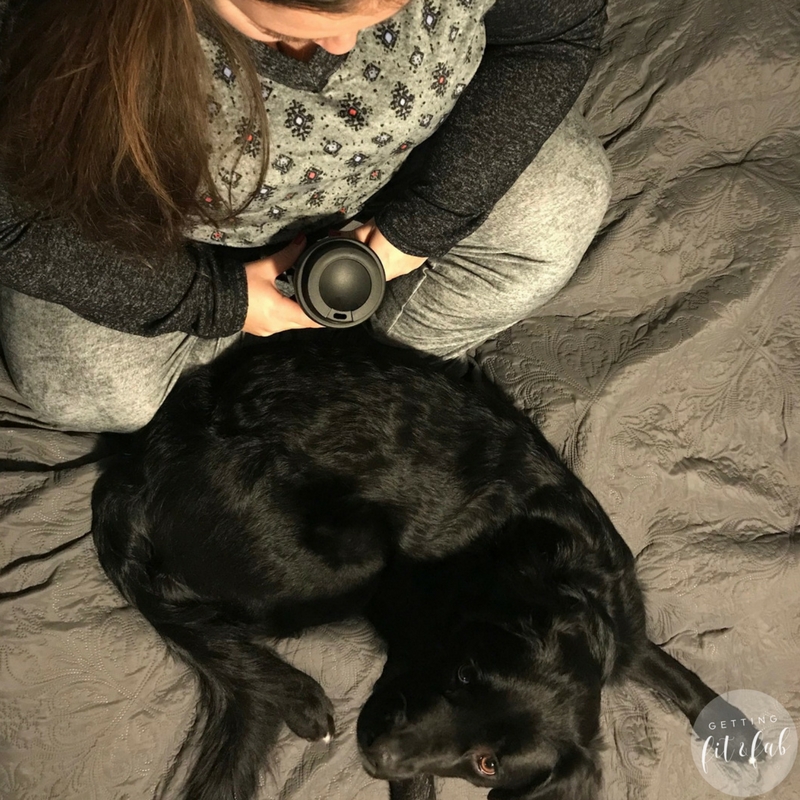 Anyways, back to the cold weather… I don't know about you but CA and I usually stay in during the winter time. It's when we become more "home bodies" and do more house party things over anything else. We love the beach, and just being outside, but during the winter, being outside means bundling up or hoping for a warmer winter. We're hoping to find a house in 2018 and we love doing date nights in (helps the budget!). Everyone gets to be warm, and you can even bond over unplugging and talking. Being together for the past 5 years, I've decided to share what CA and I usually do in the winter time for a low cost and staying as warm as possible!
1.Binge watch a new TV show! We have the Amazon Fire Stick and a few subscriptions (like Netflix), so finding a new TV show for us to watch is easy. Now finding a show that'll hold my short attention span, plus some of our differences in likes, isn't an easy feat, but you can find an old TV show that you both loved and isn't on air anymore!
2.Order in your favorite food! Pizza is a top favorite, followed by Chinese food–I love the cheese wontons. No one needs to cook and cleanup is easy (just wash the silverware!). Pizza is always a good night at home food, zero cleanup and always good paired with garlic knots or zeppoles.
3.Cook together! Find a new recipe or make a favorite! I love cooking, and CA loves to try different and new recipes. I feel like once we get our own house we may do this more often! It's a fun way to be together and doing something that you can both enjoy… food!
4.Relax in your pajamas by the fire and watch a movie! We have a faux fireplace in the form of a TV stand! It gives off warmth and "looks" like a beautiful fire. Thor isn't really a fan of it, but if he's far away from it, he's fine. But what a better way to set a romantic setting than fire and a movie. Make sure you're in the softest and most comfortable PJs from ClimateRight by Cuddl Duds! They make separates for sleepwear in different patterns and solids! I love the feeling and how warm I feel moving around the house. Sleepwear Separates collection is comfortable warm, and they're great for running quick errands on the days when you don't want to get dressed! Throw on some winter boots and a coat and you're good to go! They come separately so you can mix and match, the favorite part about the velour pants is the pockets, cause who doesn't need pockets! Want some cozy sleepwear to have a relaxing date night in with your significant other? Go to your local Walmart or even do some shopping online and pickup in store! ClimateRight also has a Warm Baseelayer collection so you can layer on those cold days you're doing outdoor activities!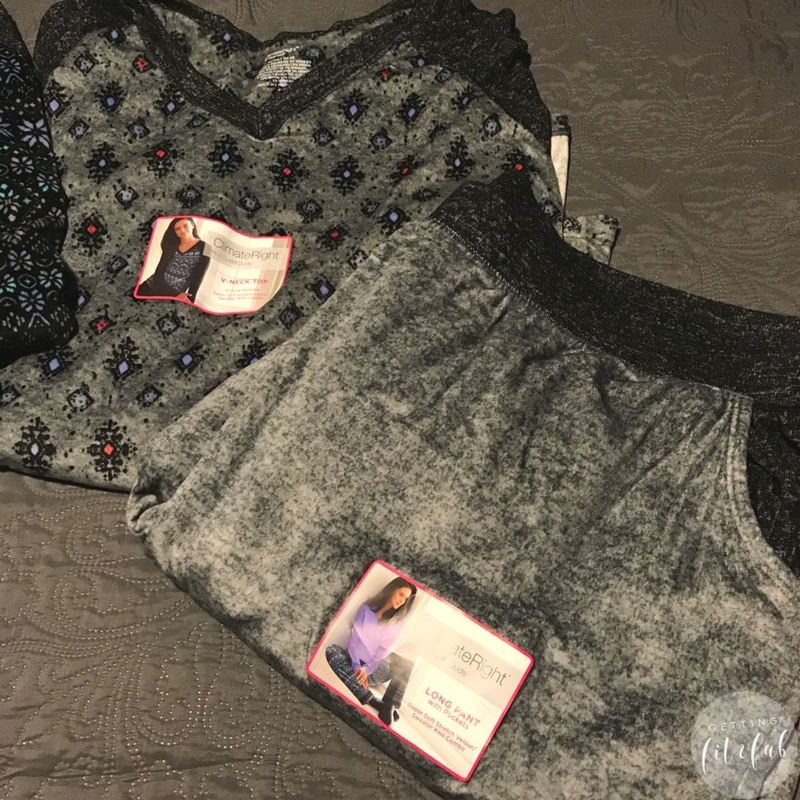 5.Play board, card or games on TV! We recently went to Connecticut and our friends have an app that we can play games, like trivia, or creating the best lie! It was so much fun, there was 6 of us playing and we had a blast! Board and card games are just as fun and you can get a nice competitive bet going on. The one who loses for this game has to…. Walk the dog for a week, or wash the dishes, or some type of chore that one person does. All in good fun!
Do you stay inside more during the winter like us? What are the ways you keep everything interesting without freezing? One honorable mention is the firepit that we have in our backyard, on the nights that it's in the 40s or 50s grabbing a blanket and having a roaring fire with some hot chocolate and smores?! The BEST.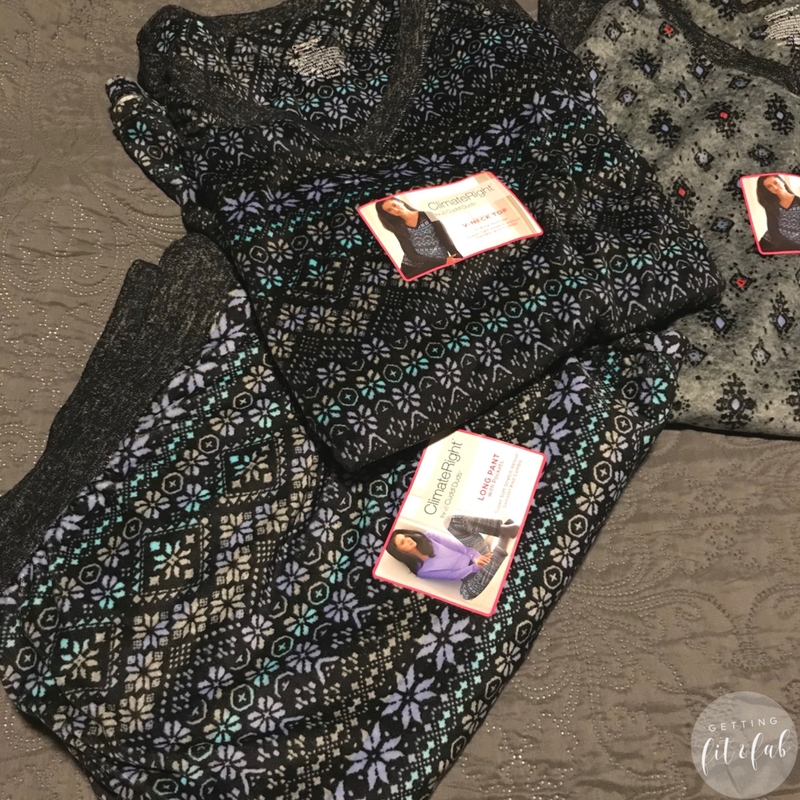 Don't forget to go Walmart and grab the ClimateRight by Cuddl Duds Sleepwear Separates or Warm Baselayer collection!