This post may contain affiliate or referral links, which means I may receive a commission if you purchase something using my link. It will be no extra cost to you. As always, thank you for supporting Getting Fit Fab.
Hey all! 🙂 Alright I'm sure you are thinking, Christmas? That's been over, for a couple weeks, but hear me out! Christmas Cards are always fun to get and it's a great to have around your house, from friends, family. But what do you do when Christmas is over, and you take down all the decorations? Throw them out? But you have family & friends pictures and those are great times.
I've seen this on Pinterest, and found a great super easy one from a blog that I discovered!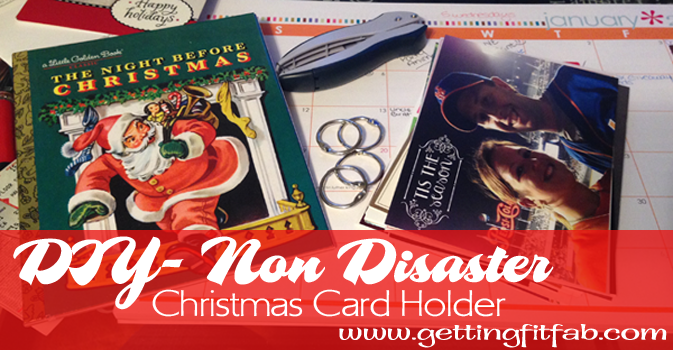 What You Need:
-Little Golden Book
-Hole Punch
-Binder Rings
-Christmas Cards!
Alright ready?! Setttttt Go!
First, cut the covers (front and back) off the binding- this will be the "covers" for your Christmas Card Book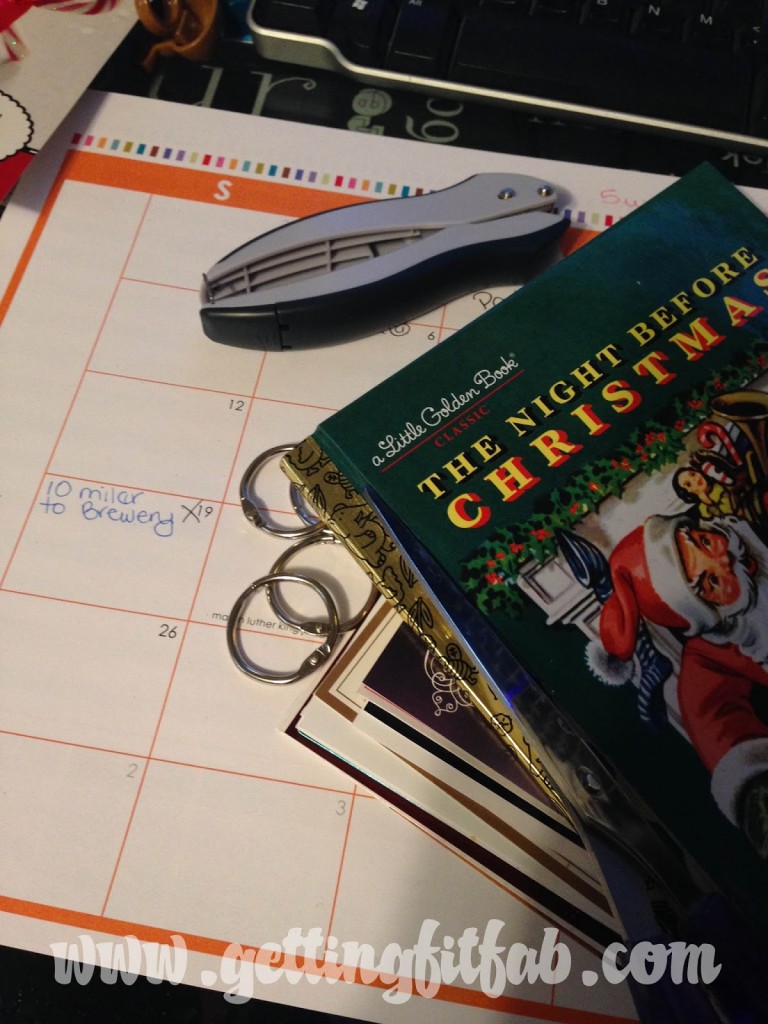 Punch 2-3 holes in the covers (make sure they aren't too wide so all the cards fit properly)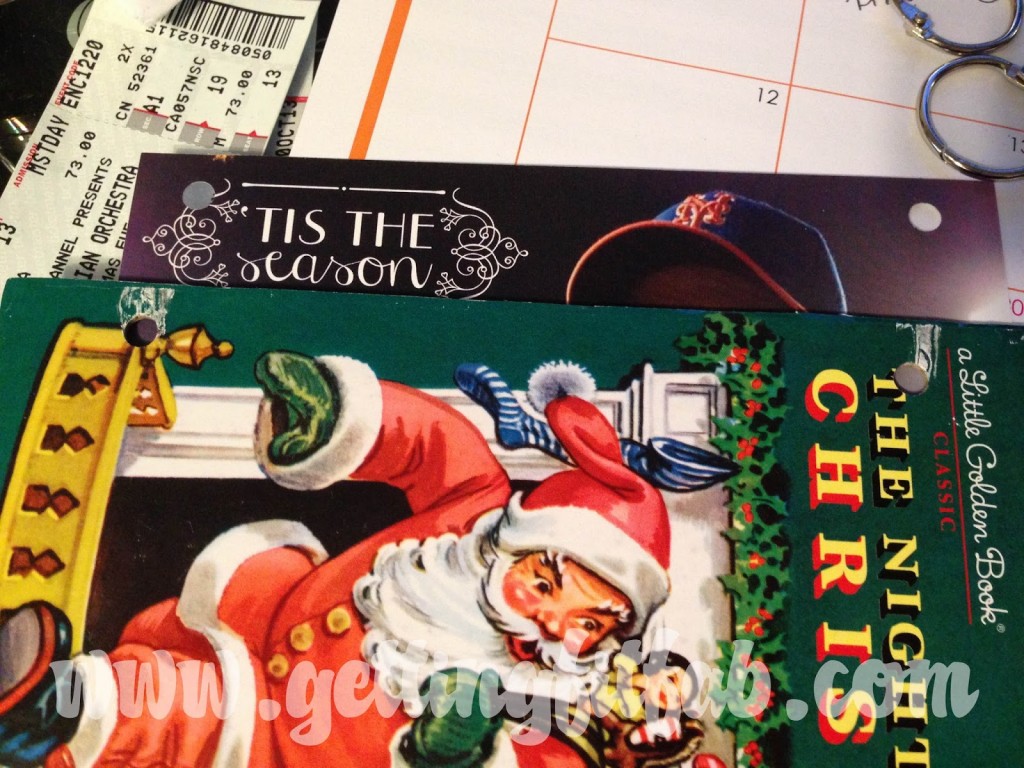 (this is what I did with m OCD)
I traced the holes onto the other cards- since my hole punch could only do 3-5 cards at once.
After all cards are punched… Lay the front over over the first binder clip and fill in the cards however you want.
I wrote in the cover the year just to make sure I remembered
That's how it looks from the side- and Anthony & my Christmas Card first
I want to see how we grow as a couple and how different we look year to year 🙂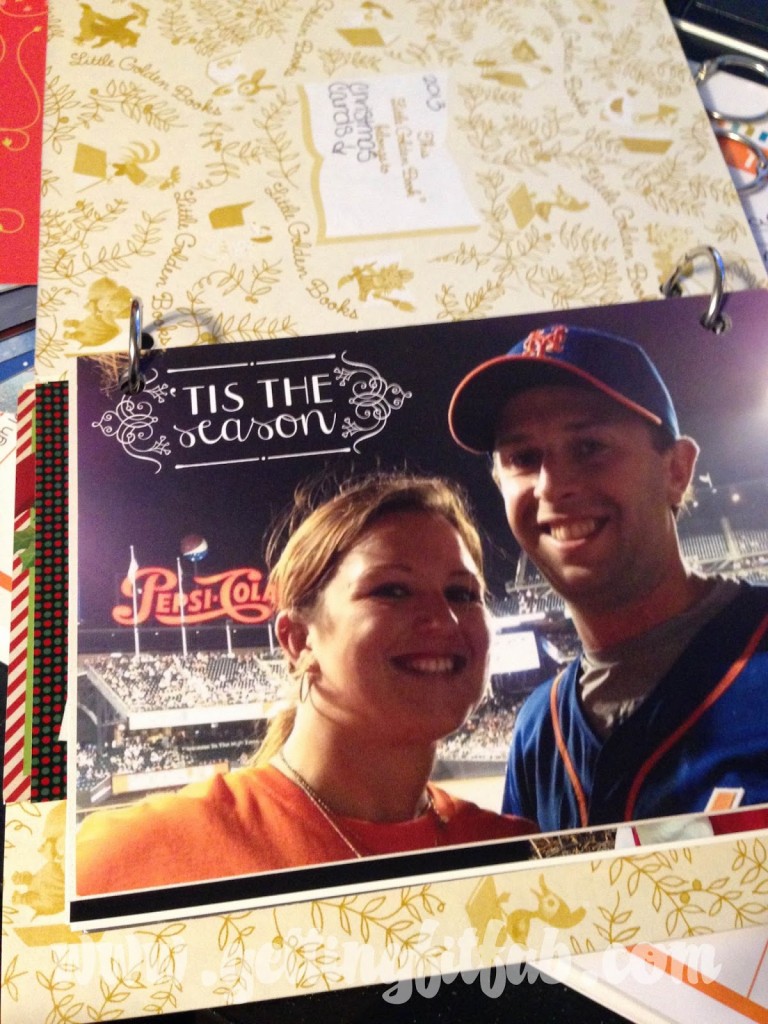 The end result! It took me about 30 mins to do all of that (maybe more to stop and actually take pictures LOL)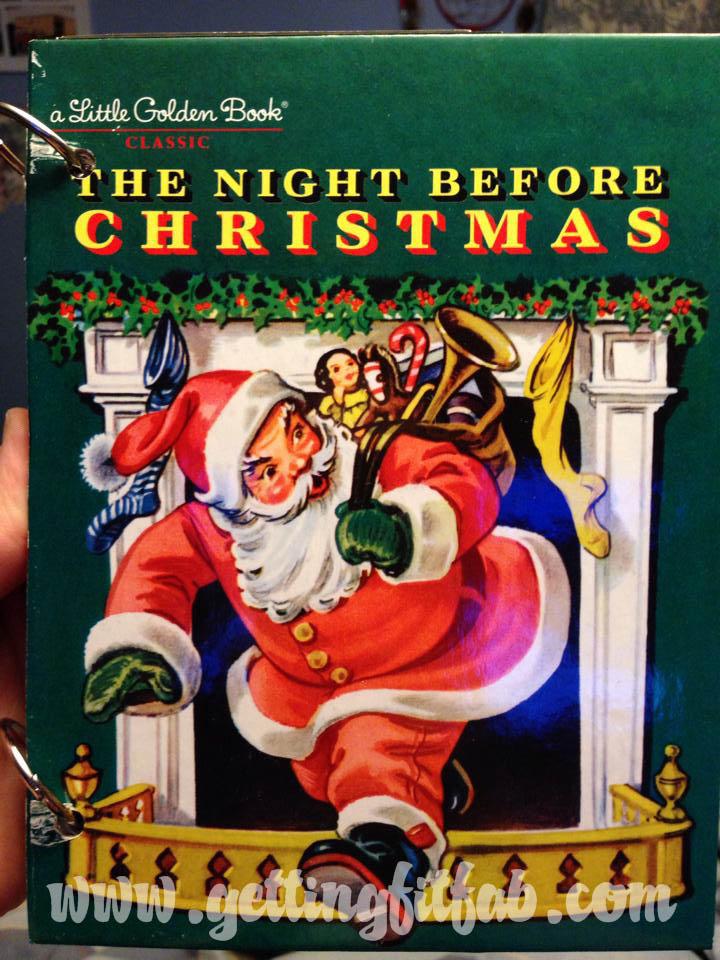 I hope that you enjoyed my successful DIY project and try it your self!