This post may contain affiliate or referral links, which means I may receive a commission if you purchase something using my link. It will be no extra cost to you. As always, thank you for supporting Getting Fit Fab.
This shop has been compensated by Collective Bias, Inc. and its advertiser. All opinions are mine alone. #BrightMind #CollectiveBias
Growing up, I always treated any pets I've had like my babies. That didn't change when I found Baloo, my Newfoundland/Black Lab mix. I searched for his particular mix because that's what my first dog was. Her name was Samantha. She lived until she was 17 and I am hoping that Baloo will last just as long she did. I was so excited when I was asked to have my "old man" dog to try a new dog food. Did you know that the glucose metabolism in the dog's brain begins to change in dogs age 7+? Since Baloo is 10, I want to make sure I'm doing everything possible to keep him around for a long time.
Ever since I started dating CA, he's adopted Baloo as his dog. Since CA loves Baloo just as much as I do, we all took the ride to get a giant bag of Purina's new Bright Mind dog food that is available at PetSmart. Bright Mind is a dog food made specially for dogs 7 and older. This new food was made to help the older dogs improve their memory and alertness. Baloo still acts like a puppy sometimes–he loves to run around the yard–and this food will help keep Baloo "young" at heart for as long as possible.
Baloo has always loved going for car rides, especially if there are treats involved (or ice cream). He knows as soon as I get his seat belt out of the closet that he's going for a ride and can't sit still. Baloo was a great boy in the car on the way to PetSmart, and couldn't wait to go inside. He loved all the new smells and luckily CA helped me get some great pictures of Baloo! He was even more curious when I put his new bag of dog food on the ground, he sniffed it and approved.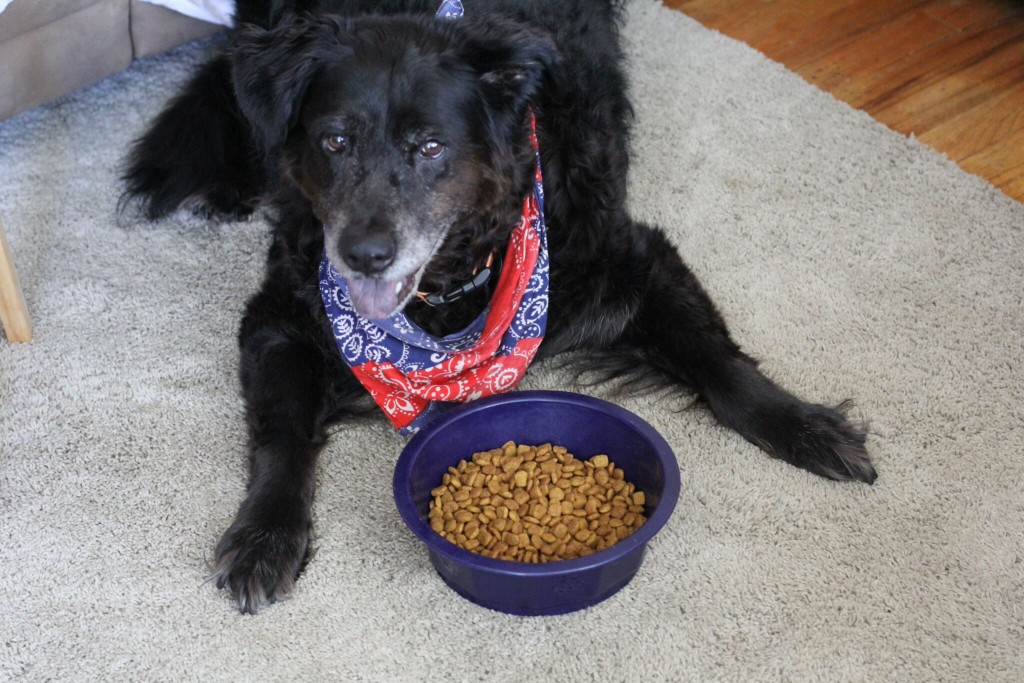 I am really excited to see how Baloo's alertness improves with the new Bright Mind  food. So far he really loves it and eats two cups of food now! I've read that Purina states when dog owners add this food to their dog's diet they may notice a difference in interest in play, ability to adapt and cope with change. The positive differencel with the owner-dog interaction really makes me smile the most. I'm so happy that this change in dog food may improve Baloo's quality of life. I can't wait to update you all with how Baloo is doing in a few weeks.
Do any of you have adult dogs in your family?