This post may contain affiliate or referral links, which means I may receive a commission if you purchase something using my link. It will be no extra cost to you. As always, thank you for supporting Getting Fit Fab.
This shop has been compensated by Collective Bias, Inc. and its advertiser. All opinions are mine alone. #ChooseNexium24HR #CollectiveBias
I've realized that the closer I get to the wedding, the more simple my life needs to be. My life isn't nearly as busy as other people but how I organize, it's basically organized chaos. In having organized chaos I need to have simple answers to any questions I may have. Especially having heartburn, I want a simple one step solution to help me with my problem. I am so glad that Walgreens carries the best simple solution to my heartburn problem, Nexium 24HR pill!  Just one pill daily gives you all-day, all-night protection.
I am a list person, I love being able to see everything in front of me, being able to check it off my list and etc. It also enables me to make sure I don't over spend on grocery shopping, don't forget appointments or dinners, as well as staying on top of what I need to do for my blog.
To not over spend on my grocery shopping I put together a Menu each Saturday. I have a very large freezer in my basement so the meats & most vegetables are stored there. Anything I need extra is if it's a special recipe or if I ran out of an ingredient.
Cork Board is my best friend. I have displayed anything we run out of, like Milk or OJ. I also have mine and my cousin's Save the Dates displayed, and our paperwork from our church that we need for our wedding.
Dry Erase Board this thing is my lifesaver if I need to jot something down, or make sure I keep the house clean. This is attached to my fridge so it's displayed where I can be reminded of what needs to be done. I'm also getting another dry erase board to keep up a list for ingredients needed for dinner.
Notebook & pen this for obvious reasons I use for all of my list things. It also helps me keep my thoughts organized when I need things to be done.
Blog planner pads, these help me keep my blogging posts organized as well as getting things done that are deadline related. The larger pad I use as a weekly note, not as a daily note.
Along with everything else I've done to simplify my life taking just one pill a day for my heartburn. I have the ability to feel good every day, with just one Nexium 24HR a day pill!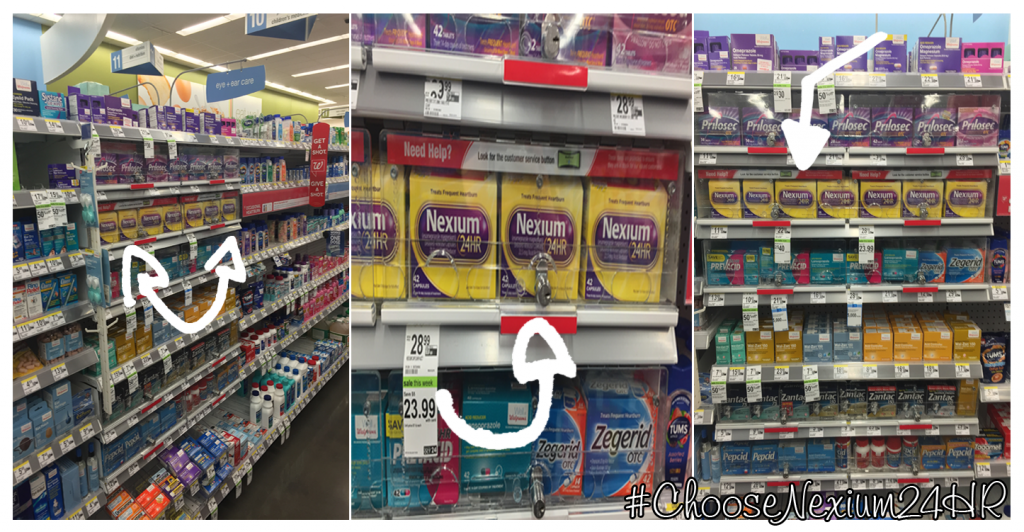 What are the ways that you simplify your life? Do you do lists like myself or have a planner?