This post may contain affiliate or referral links, which means I may receive a commission if you purchase something using my link. It will be no extra cost to you. As always, thank you for supporting Getting Fit Fab.
I received a REM-Fit Pillow & Fitness Tracker  from REM-Fit  in exchange for writing a review on my blog. All opinions are my own.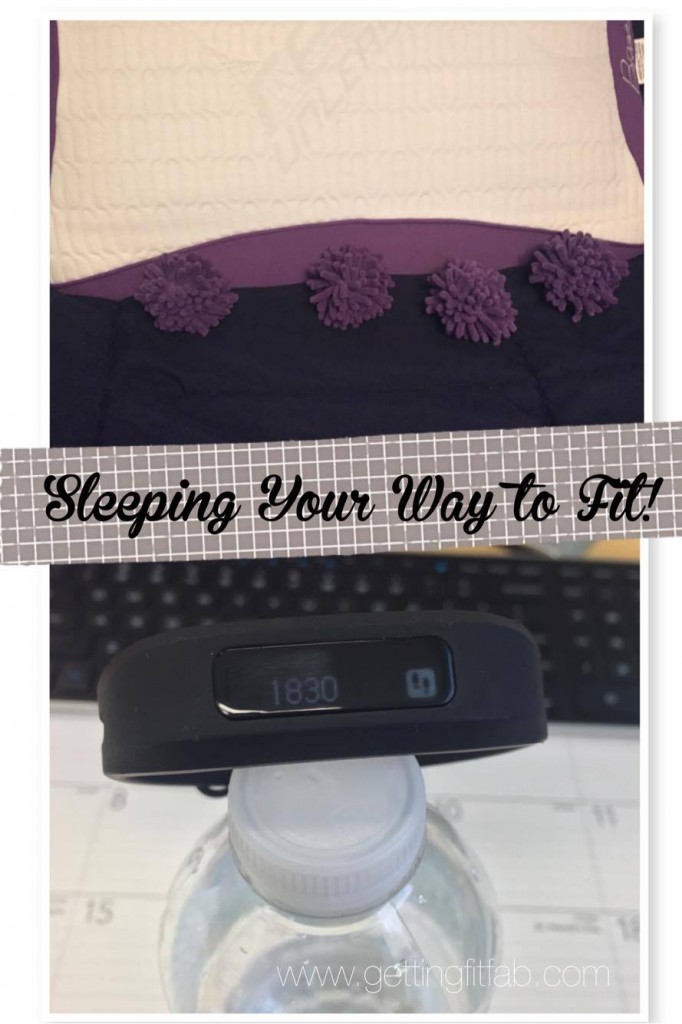 Being a "fit" person is usually a thing you have to constantly work at. I'm not a fit person by any means but I am a strong person. I can also leap tall buildings in a single bound! I'm in a sarcastic mood, what can I say?
I usually wake up around 4 am Mon- Fri to go to the gym by 5, I'm about 10 mins away since it's so early, no traffic and most lights are green. I've had numerous people ask… How do you wake up THAT early. I wake up that early like it's my job, because I've made it my job / mission to get in shape, not just for my wedding even though that's a great motivation. I also want great honeymoon pictures, summer = first time in a bikini! Also, it's healthier, better for my RA (that's in remission), my thyroid will be better, and blood work and etc will all be best for me in the long run.
I am a fitness junkie, I love all new technology, that is related to fitness to trying out the REM-active & the Hybrid Adjustable pillow! To me I can't function or even attempt to exercise, if I don't sleep around 7 hours or more. I am super particular on my pillows, I like to have stack of pillows that can adjust overnight to how crazy I am when I sleep. The pillow that REM sent me was absolutely awesome, it's adjustable, which means you can remove the REM-Fit's support clusters, they look like little cushiony fluff balls. I had to remove some of the clusters because I don't do "firm" for pillows I need a little soft.
From the REM-Fit website about the beloved pillow-
Hybrid Adjustable pillow: 400 series
        The hybrid adjustable pillow comes in three variations (200, 300 and 400 series) and features innovative technologies that regulate body temperature during sleep and adjust to any comfort level.
The pillow is perfect for any sleeping style including back, side or stomach, and can be adjusted by removing REM-Fit's Support Clusters, an innovative core that allows the pillow to be personalized to exactly the right balance of height and firmness/softness to suit the individual.
The fitness tracker is awesome, it's small enough to fit on my wrist with the bracelets I always wear. The face is clear, you swipe in either direction for whatever part you want to see, your activity points, steps, calories burned, and miles walked. It pairs with blue tooth to your iPhone or Android device and you can sync throughout the day. I love the app, it's easy to navigate, you can sync with ease, see your points, how you slept all with a swipe of your finger!
If you are competitive like me, or like beating your own scores than this app will definitely excite you. I love that all the points are added up each day, as well as sleep points, active, and life points! You can see your weekly points with each swipe and see if you can beat your own score daily!
The MOTIVATE Collection includes the REM-Fit Active, a sleep and activity tracker focused on analyzing your activity – not just showing your number of steps or time slept.

The Active uses a proprietary algorithm, users are given SleepPoints, ActivePoints and a 360 LifeScore based on efficiency and effectiveness of sleep and activity combined.