This post may contain affiliate or referral links, which means I may receive a commission if you purchase something using my link. It will be no extra cost to you. As always, thank you for supporting Getting Fit Fab.
I love all things Target, so I was looking the other day at what new décor they have. And I found so many pieces that I would love to have in our future home. I was hoping that my current mirror would still be available, but I found something similar. I honestly love shopping at Target, it is great if you're on a budget, but still want a refresh of your décor.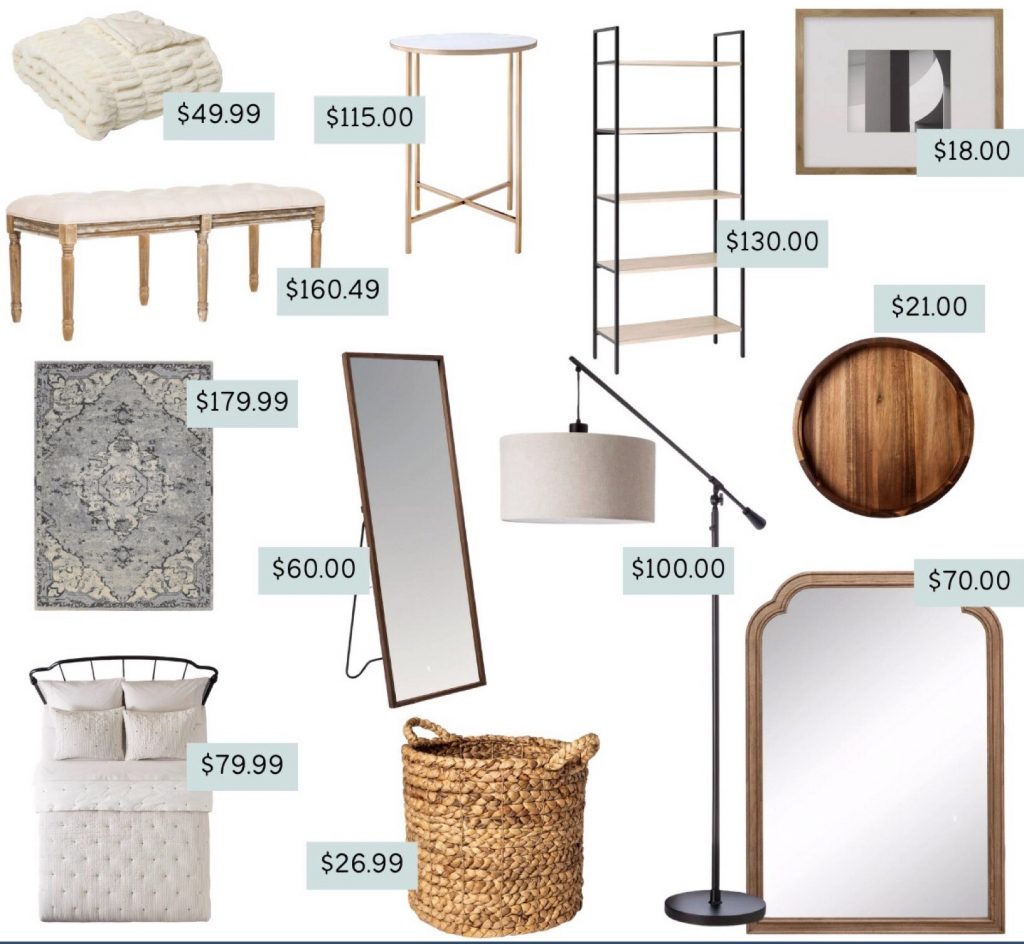 I kept my picks neutral, since that is usually more of what I go for. Especially in my office, I love my whites, neutrals, and sometimes blue or grey. The house I am in is a cape, so the rooms are smaller, so light colors will make the room appear bigger. If I was keeping my bookcases, I would do an open bookcase, but we're trying to get rid of the clutter. Before I completely go off topic, I'm working on a complete office makeover, from paint to shelving, and even a new rug.

Back on track with Target décor, the lamp I picked is a close second to one we almost got in our living room. But we figured it would hang too low over our couch, so we picked a 3 light one, super cute! The mirror is great to make a room to appear bigger, we have thought about replacing the current mirror in our living room. It is nice, but the one I saw in Target was sleek and bigger, and we liked it a bit more!

Where do you love to shop? Is Target a spot that you love to shop? Also, do you get stuck in that dollar section too!?