This post may contain affiliate or referral links, which means I may receive a commission if you purchase something using my link. It will be no extra cost to you. As always, thank you for supporting Getting Fit Fab.
I participated in this sponsored album review program as a member of One2One Network. I was provided the album to review but all opinions are my own.
#ThisIsWhatTheTruthFeelsLike
#GwenO2O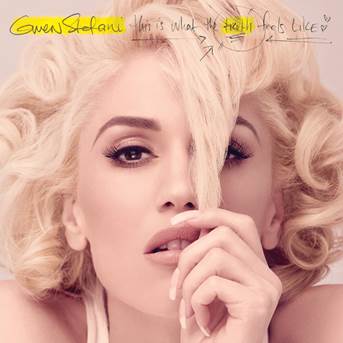 I LOVE music, especially when it's a wide range of emotions, songs, where you can actually connect with the artist. I've always been a huge fan on Gwen, she's so relate able, my favorite songs from previous singles/CDs are Hollaback Girl & It's my Life. Hollaback girl is FUN, upbeat and hilariously awesome song to jam out to, especially for a fun throw back song on a girls night.
Now, onto why you're really reading this post, what do I think, about
Gwen Stefani's album "This IS What The Truth Feels Like"
! I was able to download this album onto my phone and be able to listen to the new tracks picking out new favorite songs. I really love listening to music, it usually puts me in a great mood, or pulls me out of a funky mood. Also, being able to find new favorite songs, before anyone else, makes me feel special.
Favorite Songs:
You're my favorite: CA & I, are getting married this June (as I've mentioned so many times lol), so this song I feel like is how I feel about anything. It's not a typical mushy, lovey song and it's FUN. It's got a great beat, but still gets to the point that she's 100% into this guy, and she's been with others and they don't amount to him. Which is exactly how I feel about CA.
Misery: complete opposite of the first song LOL. This is a song every girl can relate to! It's about liking a guy who is playing with your heart, or won't just tell you one way or another if he likes you or not! Like one of the lyrics "so put me out of my misery", it's 100% true, like just be honest, don't drag a girl along. Who can relate!?
Check out the song below:
Truth: Another good girl power song, it's a good talking to by a girl to another girl. Boys aren't everything, rebounding isn't always a good or bad thing. The truth isn't always easy to swallow, but sometimes it's exactly what you need to hear, and that's exactly what this song is giving you!
Me Without You: BEST get over him song! Trust me CA is amazing but I could've used this song way back before we reconnected. Like you have to remember to be HAPPY without someone, you can't rely on someone for your own happiness, it's a great way to set up for failure. And this song, is 100% about self happiness, get it ladies!
My overall feel about the album, SELF empowerment, GIRL power. That's what it's all about, no girl needs a man to make them happy. Power in numbers, trust me, you'll like this album give it a listen, check one of the links below and get it!
Remember, if you want to grab this awesome album you can either grab it on
iTunes
or
Target
! Plus if you grab this amazing album from
Target
, you get FOUR bonus tracks!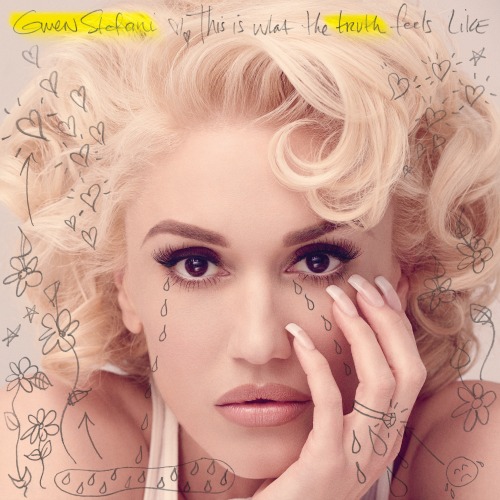 Thank you Gwen for putting out an amazing album, and never disappointing!