This post may contain affiliate or referral links, which means I may receive a commission if you purchase something using my link. It will be no extra cost to you. As always, thank you for supporting Getting Fit Fab.
After returning from our mini weekend getaway (3 weeks ago, lol) to the North Fork of Long Island, I wanted to write a blog post! CA and I have traveled out to Greenport & the surrounding towns each May since 2014– when we got engaged. We originally went because my mom had won a beer tasting at Greenport Brewery, before it grew into what it is today at its original location in Greenport. We have made it an annual trip to go out and celebrate! We stay at the same motel, visit different (and some of the same) wineries, breweries and restaurants. Even though we both have lived on Long Island our entire lives we rarely went to the North Fork, which is where the Wine Trail is. Now we go out at least twice a year: in the spring and for my birthday, which is late September.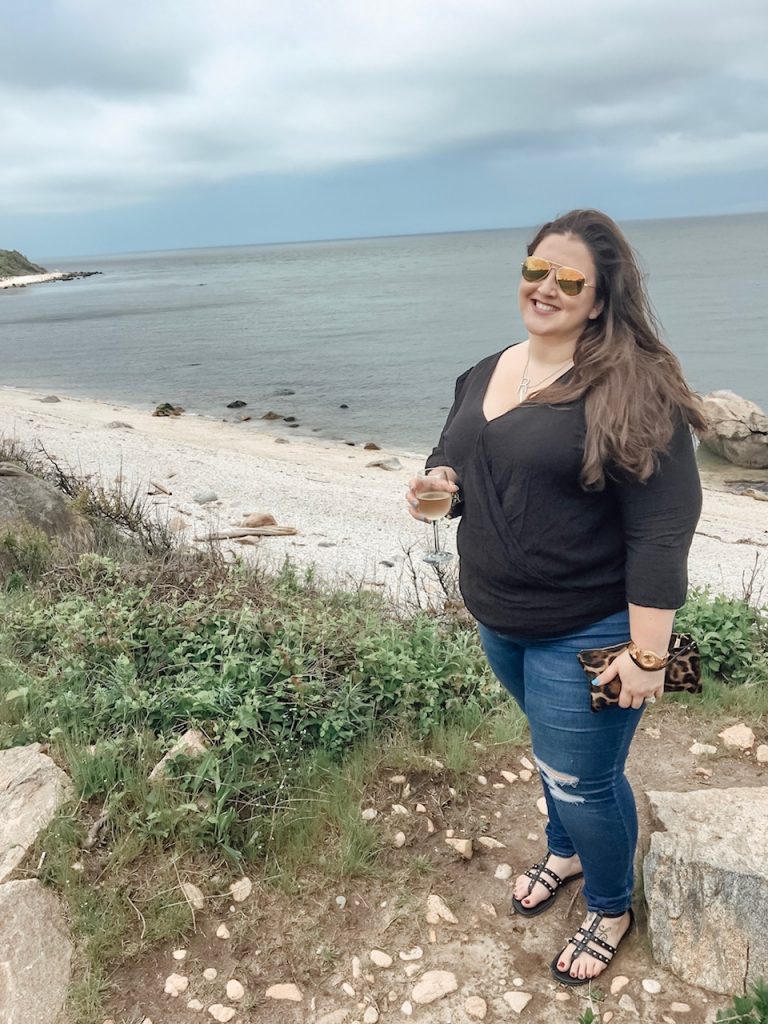 Where to Eat-
Bruce & Son's – perfect for breakfast or brunch! Make a reservation on their site- even in the off season it can get busy! The avocado toast is excellent and the pancakes are delicious,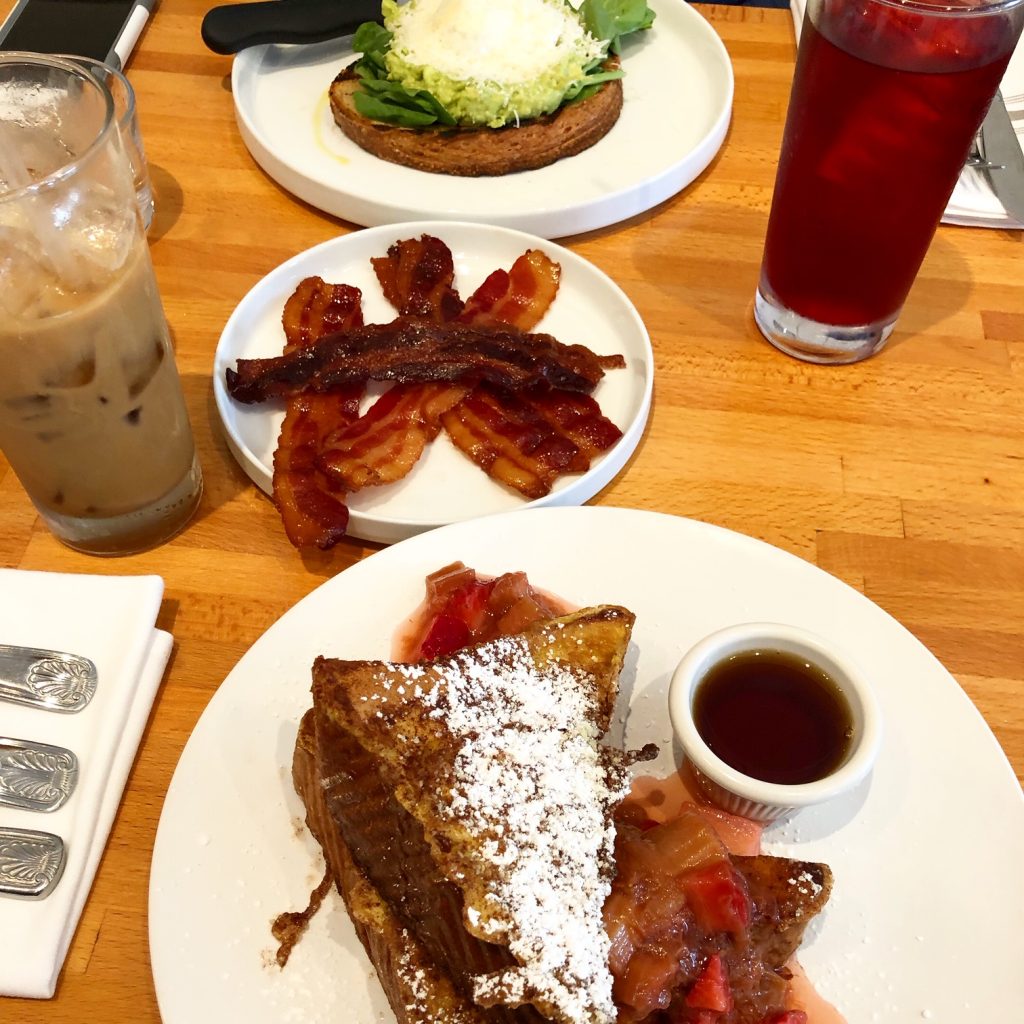 First & South- Get the Calamari, always get the calamari! It'll blow your mind. The bread is insanely fresh and delicious. The Lobster sliders were fresh and the pasta was also a personal favorite.
Front Street- casual & perfect for a chill night! It's like a hang out bar/restaurant- the people are so friendly.  
Flavors Dessert Cafe – Ice Cream YUM- Everyone needs ice cream! So good, so many flavors. It was closed (seasonal) when we just went so we couldn't have it again this time.
Claudio's – We've always missed going here for dinner, we planned on going this year but they were under renovation.
Industry Bar- delicious menu, industrious vibe, and great drinks.  
Sakura- Sushi – Get the Coconut shrimp!!. We've eaten there a few times and it's always good!
Lucharito's- I LOVE burritos, hands down. Last year we ordered this dinner because we were so exhausted. This year we just weren't in the mood to go out to dinner, being out from 8 am until 6 pm can make you tired! It was delicious as always, I had a burrito and CA had nachos. Order ahead for easy pickup.
NoFo DoCo- North Fork Doughnut Company, the most delicious and intricate donuts I've ever seen. The airy and fluffiness of the doughnut is mind blowing. Definitely need to go there if you're out on the North Fork.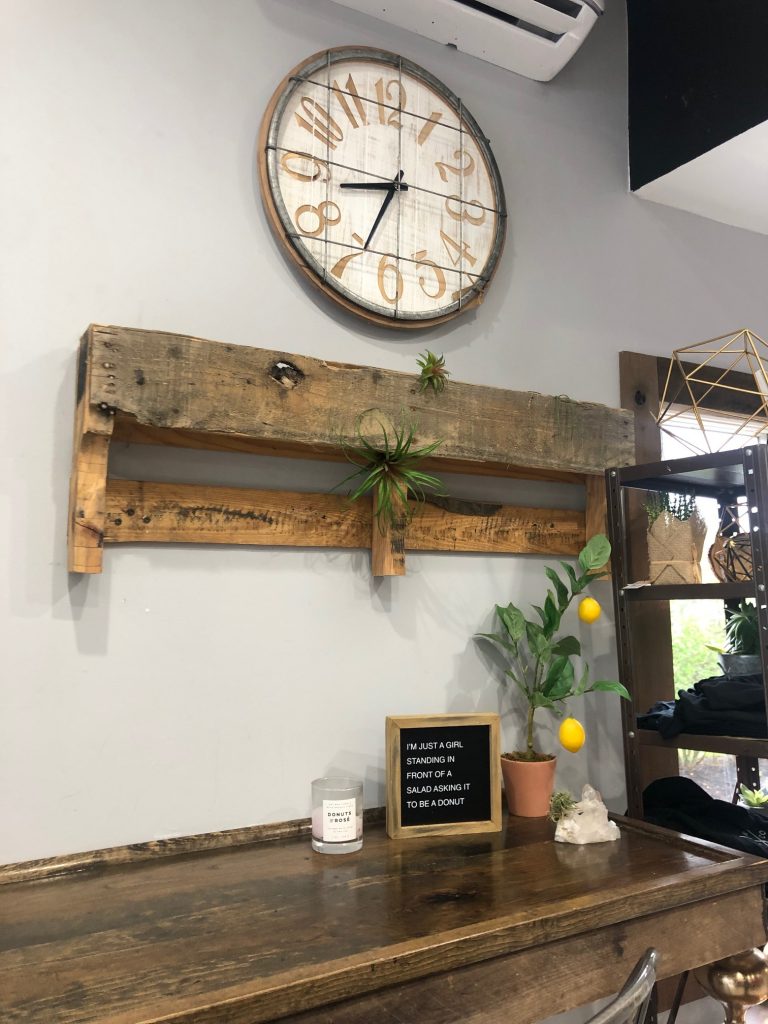 Where to Drink-
Before diving into the wineries and breweries I did a post on the top 10, which included our favorite wines, beers and if they're dog friendly. You can check that post here  ~> North Fork, Long Island: Winery & Brewery Travel Guide  
Ospreys- They have a weenie panini truck you need to try their Mexican hot dog.  It has my favorite wine (ever)- a semi-dry Riesling, a large tasting room, huge yard to bring your picnic (with live music most of the time) and enjoy. This is also my favorite winery above all other wineries.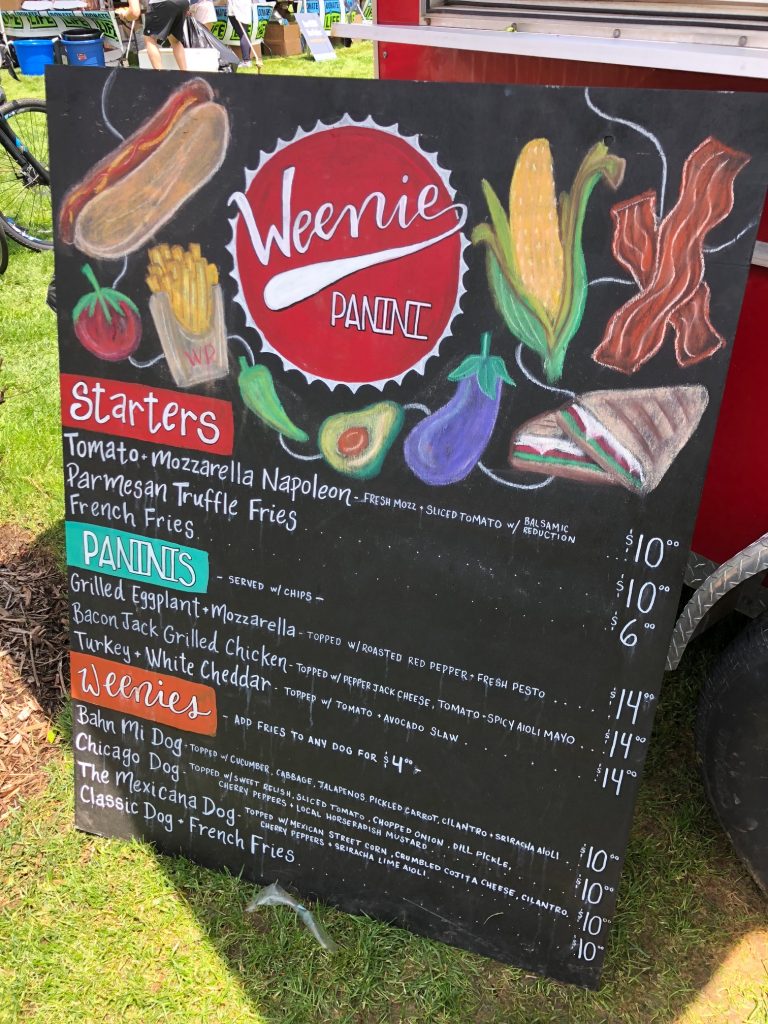 Greenport Brewery- There are 2 locations- Peconic (which is right near Duck Walk & Ospreys) & Greenport which is in an old Firehouse that they were renovating this year. We tried going Friday night – they had a private event, Saturday there was no parking so we weren't able to stop there this year. The beer is very good (CA approved), and there are plenty of food choices to get while enjoying some a fresh beer.
Kontokosta- The barn exterior is so amazing and the walk from the tasting room to the cliff is amazing. You're overlooking the Long Island sound and if you get a nice day you'll love it even more.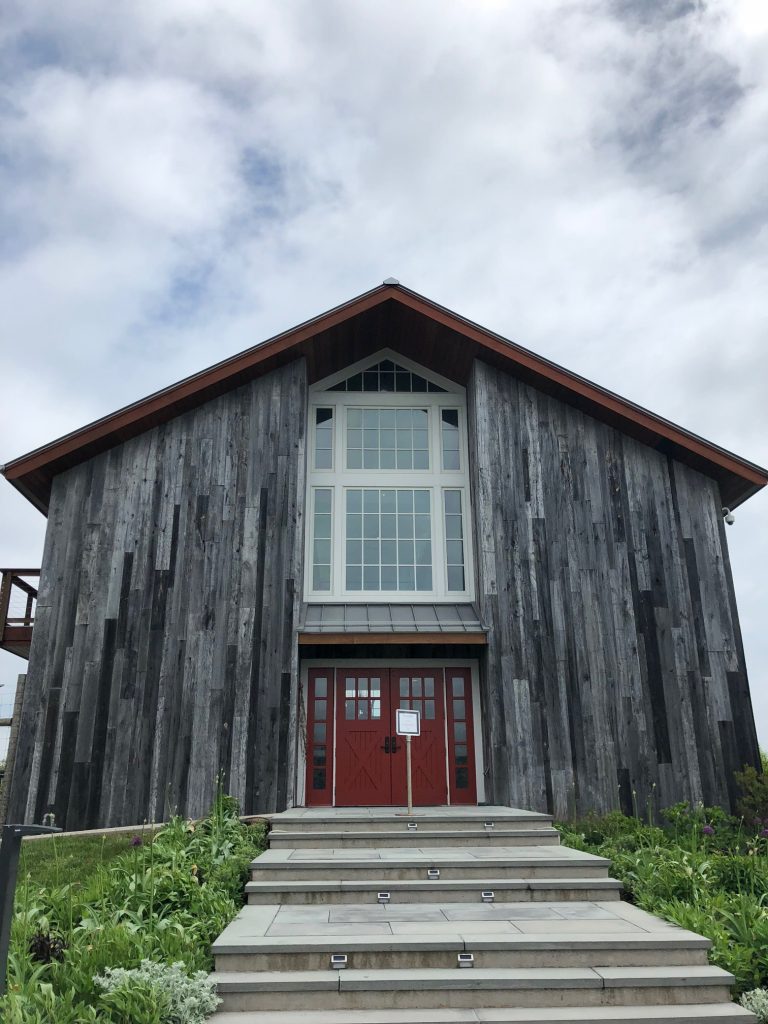 Pindar- Endless possibilities! Tasting room, deck, and enormous lawn! We love going there, the workers are always nice, and the wine list is huge!  
Jason's – This is one we went to last year for the first time. This year we got to enjoy the outside! They have a deck & picnic tables and you can bring your wine that you're tasting out there. And llamas, cause why not 🙂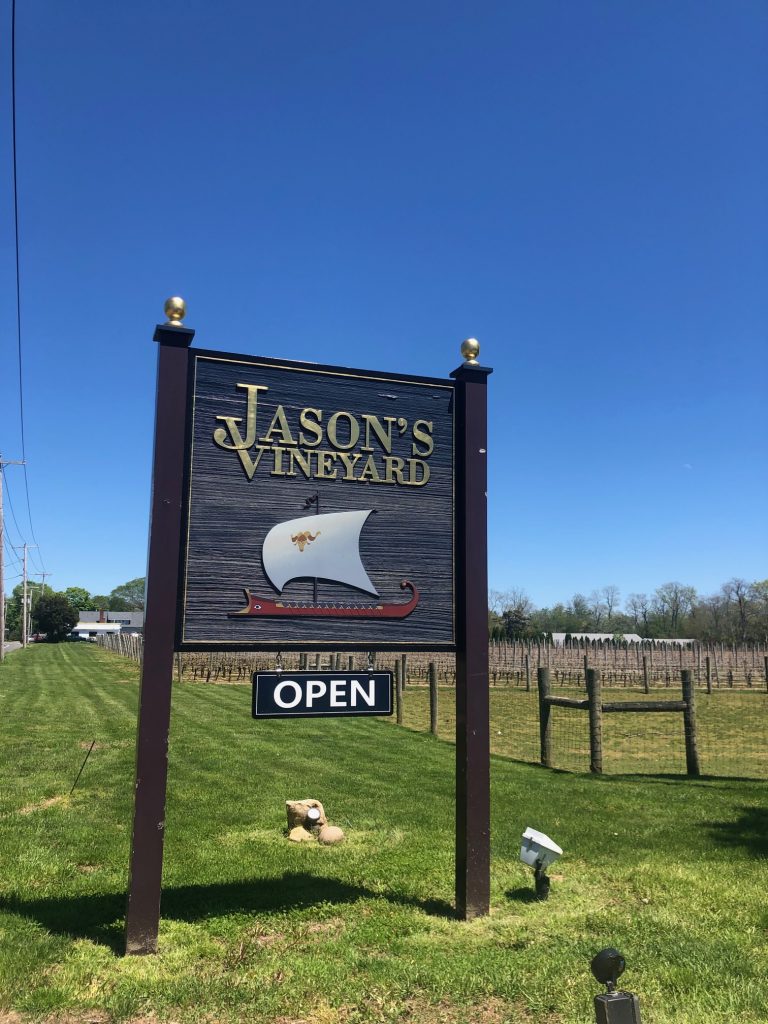 Jamesport Farm Brewery- Formerly a potato farm! They have beer, cider, wine & sangria! So you don't have to worry about not liking beer when you go here. There's a huge lawn that is right outside their barn garage door.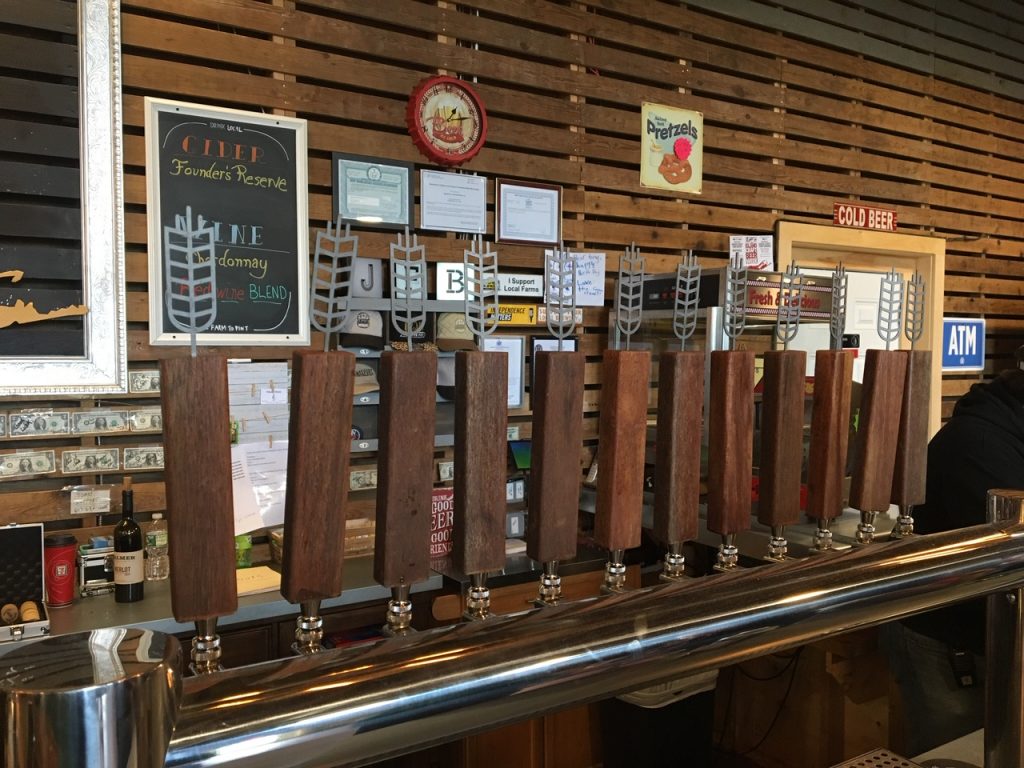 Other Winery options- Sannino, Sparkling Pointe, Duck Walk, & Pugliese. We've been to these wineries also and have enjoyed so they're perfect options depending on your schedule!  
Where to Stay-
Silver Sands Motel- this is where we stay each year, and also the private beach we got engaged. It's a 70s theme style motel, it's in the perfect location in Greenport, right off the main road. They have amazing off season prices, and you can also get a deal with a stay that includes a gift card to a local restaurant.
AmericanBeech- is a gorgeous property, it's located in the heart of Greenport, making walking everywhere so easy. Hopefully one year we can splurge on this location! You can also eat at their restaurant which could let you see the property before staying there.
Soundview- is another beautiful property located around 2 miles from town and on the Long Island Sound side of the island. They have bikes on the property that you able to rent so you can bike around town as well as to Kontokosta winery which is within Greenport.
Greenporter Hotel- This is located on the "main street" in Greenport called Front Street. You couldn't get closer to town if you tried. The simplicity of the rooms will not overshadow the location as well that you can step out your door and go to the dock or grab breakfast! During the high season there is a complimentary continental breakfast served.
What to See-
Shelter Island- If you want to enjoy a little bit of beach time head over to Shelter Island. It's an adorable town just a short ferry ride from Greenport. Just remember most places are not open during the off season so if you're not going between MDW and Labor Day things may or may not be open. You can go to Sunset beach, The Chequit hotel which is right by the ferry.
Walk around town- There are things to do, see and eat in town, with just walking around and exploring. There are plenty of cute shops, a delicious ice cream shop called Flavors Dessert Cafe that you can also stop at. Don't forget to go see the antique carousel that's right within town by the dock.
Lavender By the Bay- This is a beautiful field filled with… you guessed it Lavenders! It smells ah-mazing. It's so much fun to go in the field and take a few pictures. I suggest going on the earlier side because it'll get crowded quickly.
Farms- the North Fork is filled with many different farms (that's all it was before they were transformed into wineries and other things). There are many different farm stands that you can buy herbs, flowers and fresh groceries from! Harbes Family Farm is great if you want to grab everything and maybe even a glass of wine at their little winery barn.
It's amazing how many things there are to do in the North Fork with just going there in the off season. I can only imagine what a bustling town it becomes during the summertime when the North Fork comes alive.
Whether you live in NYC, Long Island or even Connecticut (or another New England state) Greenport and the North Fork aren't far away. The Orient Point ferry is around 15 minutes from Greenport if you're traveling from the NE area. There is also a train that goes into Greenport just incase you don't want to drive in from where you live. Just be aware you can't walk everywhere from Greenport, and we've never tried to get an uber or cab so I don't know how difficult that could be.
Have you traveled out to Greenport or the North Fork area before? I know they say the Hamptons & Montauk are the it place for the summer, but you need to experience the North Fork, there's nothing like it.