This post may contain affiliate or referral links, which means I may receive a commission if you purchase something using my link. It will be no extra cost to you. As always, thank you for supporting Getting Fit Fab.
This post is sponsored by Zespri SunGold Kiwifruit but the content and opinions expressed here are my own.
So we're half way into the year, how is everyone's new year resolutions going? I know I've been failing on mine big time besides my blog. But the one thing I set for myself was to be consistent on Instagram, and I've been doing that for almost 2 months. It's been an eye opening experience to be able to post five days a week and be consistent plus post with purpose.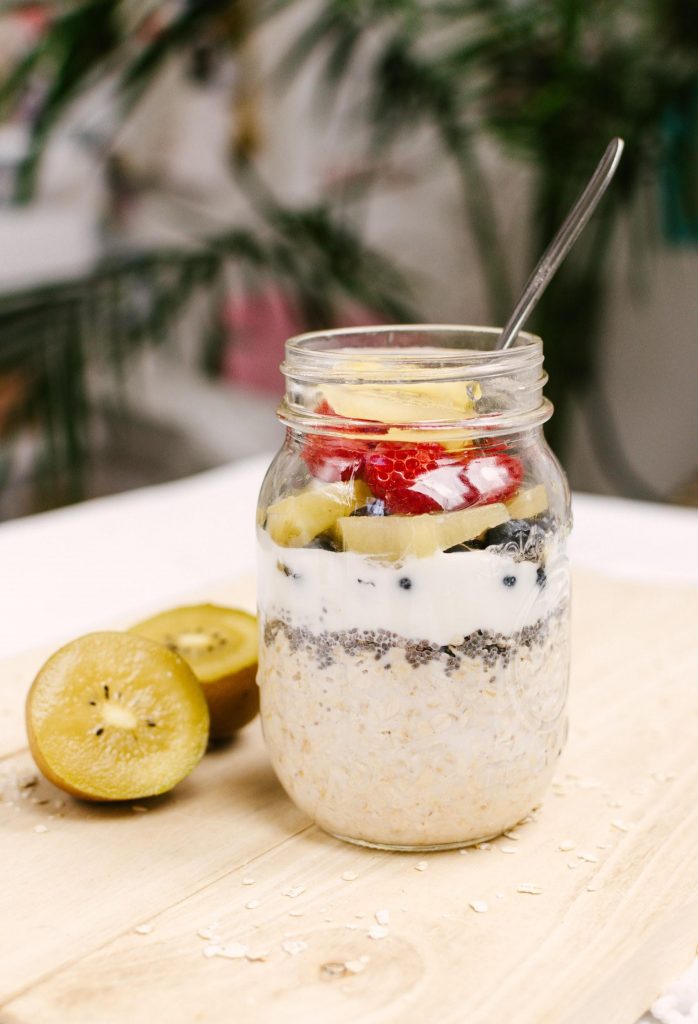 This year has been about me improving myself, and kicking my butt out of the comfort zone. I am the type of person who likes to stay within my comfort zone, it's comfortable. But you can't grow when you're within the comfort zone, so you need to take that step and be uncomfortable. One thing I've been trying to do besides meeting my goals for Instagram, is meeting health goals. That has been going slower but I know it doesn't come quickly and that once I am in a routine it'll stay on it.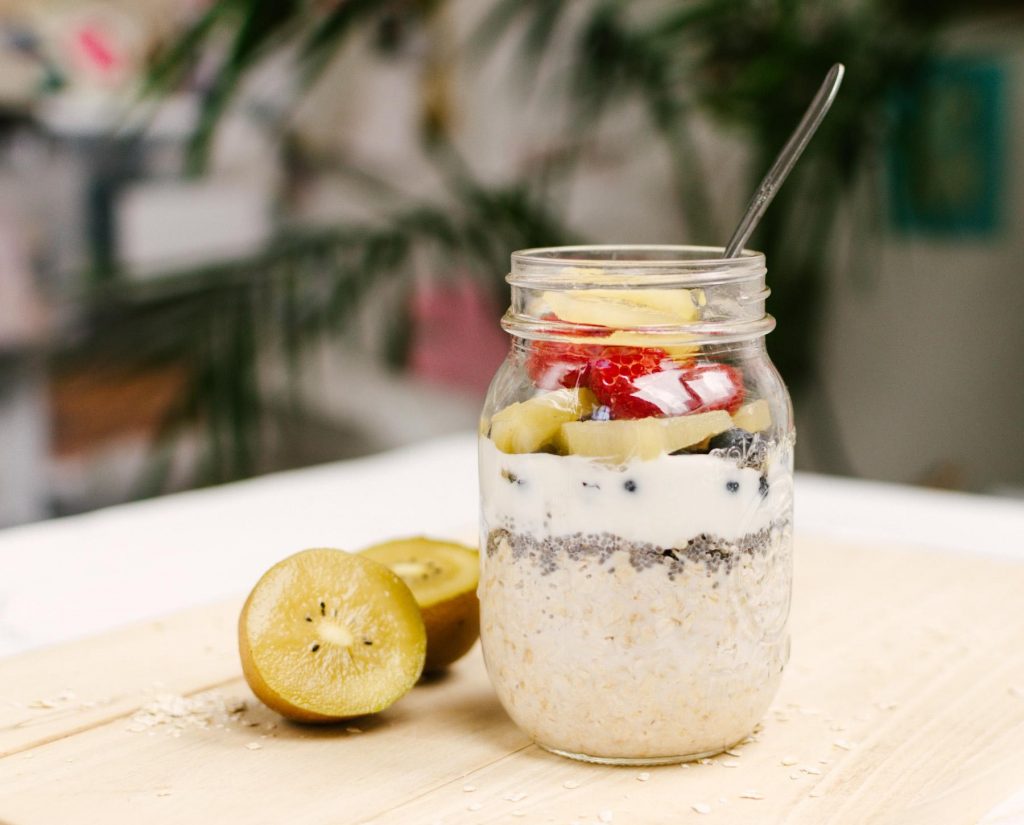 One thing I've been adding to my health is different recipes! I get stuck into a routine of the same food and I eventually get bored of the same foods. Luckily I found this recipe from one of my friends Chelsea, and she told me I had to try it!
It's an easy overnight oats recipe that you can tweak however you like!
1/2 cup oats
1 tbsp chia seeds
1/2 cup milk (any kind- pour this over the oats and chia seeds)
then layer 1/2 cup plain greek yogurt
your fruit (add in the Zespri SunGold Kiwifruit here!)
light drizzle of honey on top
leave in fridge overnight and then eat
Usually I am not one to try different fruit, but the Zespri SunGold Kiwifruit caught my eye. It's also sweeter than green kiwifruit which I knew would be perfect with an overnight oat recipe. Especially with it's tropically sweet and packed with nutrients! Plus if you want to give the Zespri SunGold Kiwifruit a try, you can just cut it in two and scoop with a spoon and you have a treat!
You should join me to challenge yourself to get out of your comfort zone and try something new! You can be apart of Zespri Wander & Win challenge, where for 10 weeks you'll receive different prompts! If you don't want to participate each week you can just try one or a few different challenges. I think one challenge everyone should try is watch the sunrise and sunset in the same day! The next one would be trying something different from your go to food shopping list, you can go to a farmer's market or go in a different section of the food store!
What way are you going to get out of your comfort zone?