This post may contain affiliate or referral links, which means I may receive a commission if you purchase something using my link. It will be no extra cost to you. As always, thank you for supporting Getting Fit Fab.
Sponsored post by Mirum Shopper. All opinions are my own
We're now at def-con level 2: the holidays are only a few days away and I'll admit I'm almost at full panic mode. My day job is getting busy from the holidays and just life in general hasn't slowed down since Thanksgiving. This is obviously the norm this time of year for basically everyone. I loathe wrapping gifts, it's not the act of wrapping, it is that I am a HORRIBLE gift wrapper, like really horrible. I use about 10 feet of tape whenever I wrap a gift, even if it's a simple box, and I never wrap it neatly. That is why I stick to gift bags. I can make those things shine and they are relatively easy to put together, one bag and lots of tissue paper! In the midst of holiday shopping, baking, cooking, and all of the "normal" life things, I'm still incredibly busy! CA & I are both training for a 10 miler in January and a half marathon in March (which includes a road trip to DC).  We also have a cruise that's in January 2017! I actually like the distraction of the holidays so I don't concentrate too much on the fact that I'll be flying very soon (I hate flying).
With all of the hectic-ness I've realized I need a way to wind down from a busy day at work, week or even weekend. I'm a fairly simple person, I like the things I like, no more no less. Sometimes as people we get wrapped up in the craziness that is life and can't wind down as easily being at holiday time. Even though life can be hectic, here are the 4 ways I unwind!
Watch an episode (or 3) of an all-time favorite show, or a new one
I'll admit, I'm not one to try a new show unless I can binge watch a few episodes first. I don't like being kept in suspense week after week, unless I really love the show (i.e.: NCIS – all 3 of them). I also have a bad habit of re-watching the same shows over and over again, just ask CA- I'm sure he's heard the opening to Gilmore Girls & How I Met Your Mother a few hundred times already. I love shows that are about 30 minutes long, they're quick and easy to get through without taking up too much time. Also, I love listening to Netflix if I am working on a blog post, or cooking a meal, it fills the air with noise but I'm not too distracted by it all.
Read a book
I absolutely LOVE my kindle; it's the best way to carry around 100 books without the weight. I love bringing it on cruises because when we're poolside I can read whatever books I haven't read in a while or finish reading a book I started a few months ago. It's relaxing, and I love getting lost in books that are my favorites that I've read over and over.
Listen to music or a podcast
Now, don't judge me too hard on the name of the podcast you see on my phone. I've recently become a true crime fanatic; I started listening to true crime podcasts as a way to pass the time that I run quicker. You "lose" yourself by listening to people talk about famous murders that occurred and even more interesting, the ones that never hit the headlines of major news. My favorite podcast for true crime is My Favorite Murder, its two women Georgia & Karen talking about, their favorite murders! Its half comedy but because serious when the discussion turns to murder. Their podcasts aren't too long and are so easily to listen to even if I am not running. Even if you aren't a true crime fan, listen to your favorite music or podcast and it'll help you get lost in whatever is flowing through your ear buds.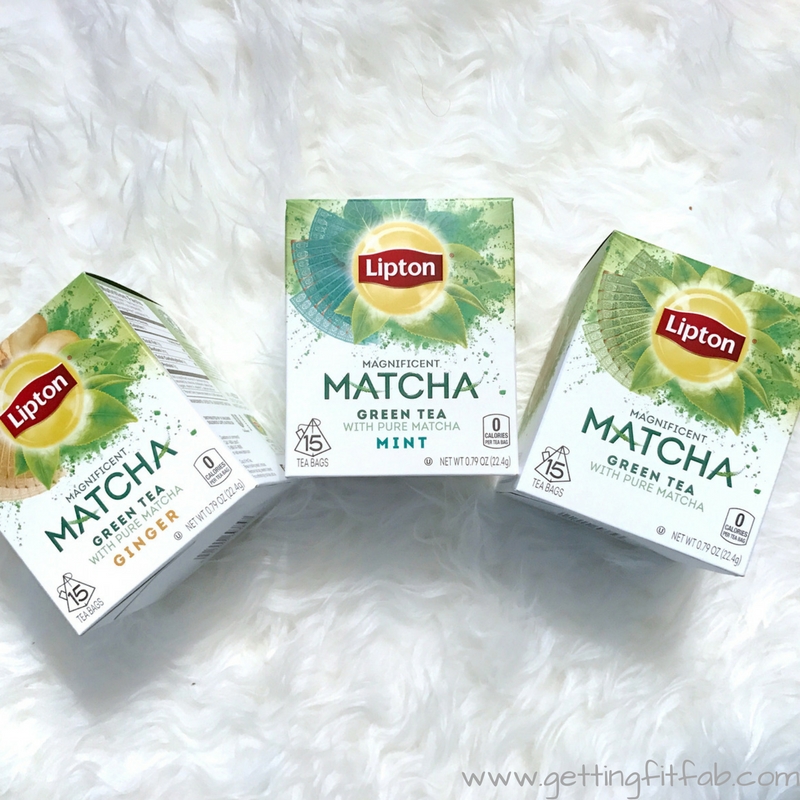 The smooth taste of Matched mixed with the refreshing taste of green tea, mixing the best of what the green leaf tea can offer. The tea blends are made with 100% natural Rainforest Alliance certified tea leaves & Matcha powder. Try them in Pure, Ginger or Mint (my favorite!); you can get them at your local Walmart, located in the tea & coffee aisle. Also, if you don't like hot tea, try it iced!
What are the ways you unwind during the holiday season?