This post may contain affiliate or referral links, which means I may receive a commission if you purchase something using my link. It will be no extra cost to you. As always, thank you for supporting Getting Fit Fab.
Holiday time is upon us and being able to host a great party for family or friends can be somewhat stressful. I've hosted my fair share of parties; usually a BBQ over the summer or a pizza party. This December, I'll be helping my mom host Christmas Day at our home and I am excited! I always love being surrounded by my family. This time I'm playing a large part in what our menu will include and I enjoy finding new ways to "wow" my family.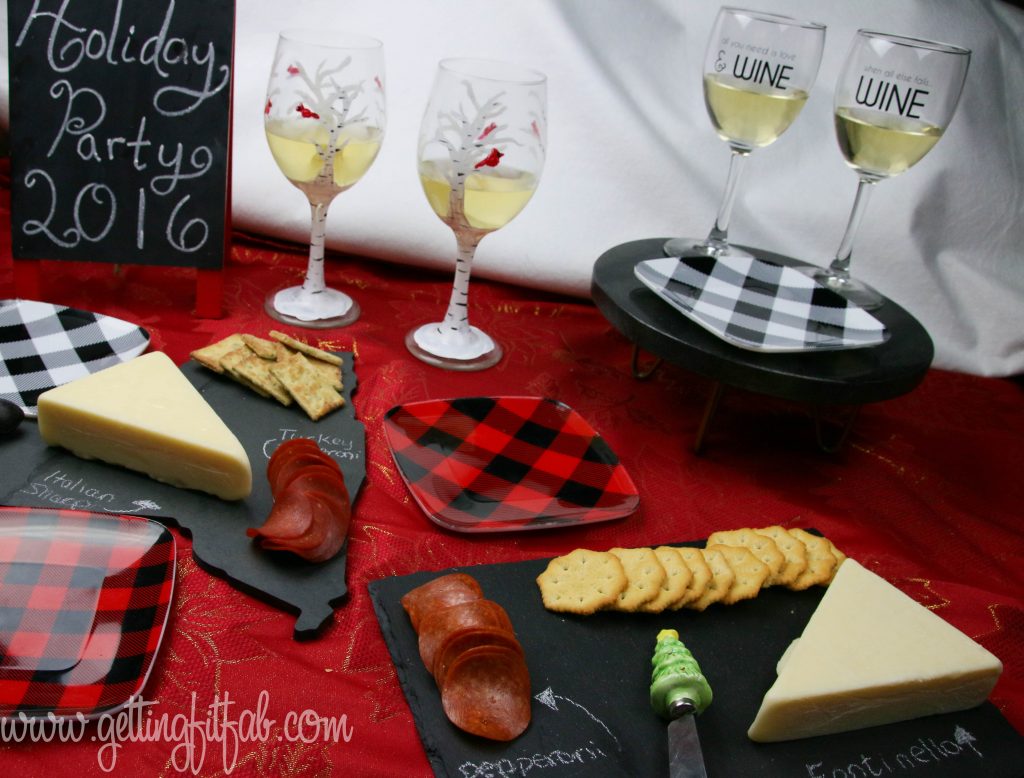 The fun part about hosting parties is using what CA & I received from my Bridal Shower; Mason jars to serve drinks in, adorable wine glasses, and cheese boards! I used to just purchase a pre-made cheese plate from the food store, 'cause why do the hard work, when someone else does it for you? But when I have so many new goodies to choose from, I'd rather be fancy (pinky out) and start to make a presentation of the food I'm serving.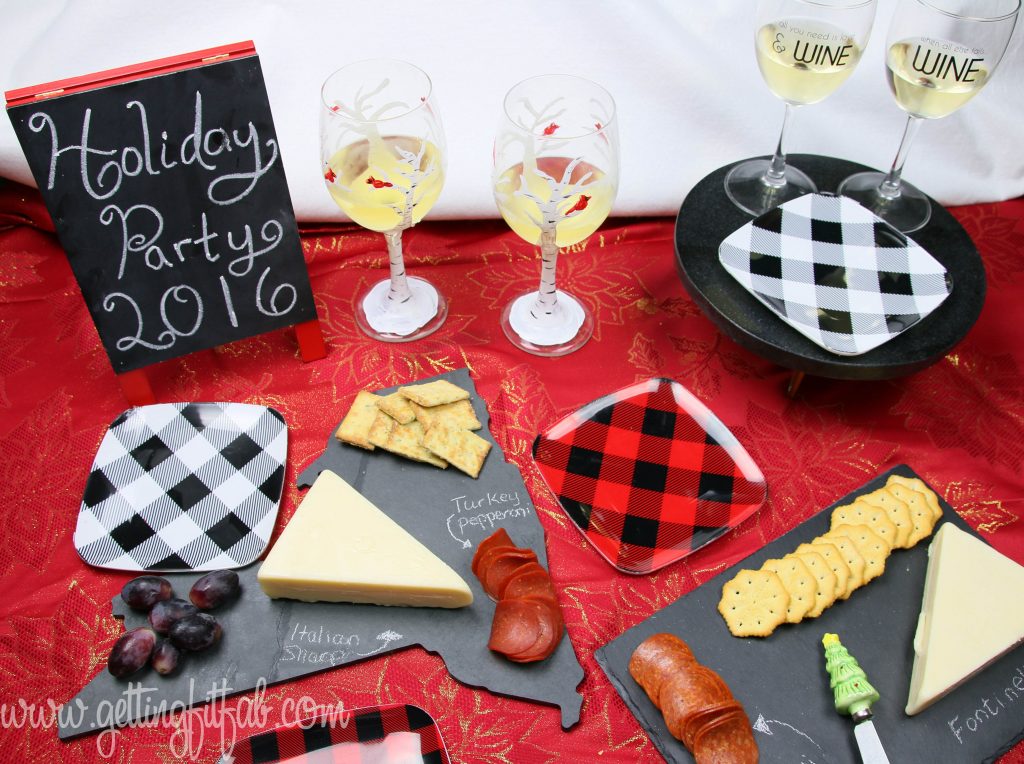 So do you want to nail your next family or friends get together like I am? I've got the perfect set up for your next cheese board!
– Slate cheese board (I purchased a New York-shaped one & a rectangular one)
– Various types of crackers (different crackers taste better with certain cheeses)
– Chalk (and a pencil sharpener) so you can label each cheese on the boards for your guests
– Pepperonis, Grapes or Nuts (it's something different to add to your cheese board that are easily paired with the cheeses).
What are your favorite
cheeses
to serve for your guests? Do you have different ways to entertain your guests without stressing yourself out? Make sure to purchase
Stella Cheese
for your upcoming holiday parties so you can take the title of "Hostest with the mostest!"
Stella
 is currently running a contest where one lucky person is going to win a trip to Napa Valley, California. Entrants can enter once per day. To find out more and to enter 
click here
.