This post may contain affiliate or referral links, which means I may receive a commission if you purchase something using my link. It will be no extra cost to you. As always, thank you for supporting Getting Fit Fab.
Date night is important in any relationship, making time to just to be with your SO and be with each other. As a soon to be wife I've read and been told that date night, is key to keeping your marriage alive. CA and I have a mutual understanding to always make time for one on one with one another. If something needs to be talked out we always make sure to do so right away and not let it escalate beyond what it is.
CA's co worker told him that even when we are married and have children to take at least 2 date nights a month, whether we go out or stay in. We enjoy doing date nights now, we make sure to put away our phones and just enjoy one another's companies. We also include sporting events in our date nights, we love sports and are able to enjoy each others company while cheering for the teams.
On our date nights out, we usually do sushi, or maybe a day time date night we talk about everything, work, money, anything that comes to mind. We have plenty of big things coming up, wedding (obviously), honeymoon (YAY!), and a house/moving. We usually take the time to check in with one another about money making sure we are still afloat, and saving enough money for the honeymoon and wedding. Our wedding is 6 months away (plus a week or 2), so as time is NOT slowing down, we have to continue to build on our savings. Our honeymoon is once in a lifetime type of deal, we are going on a 10 day Mediterranean cruise starting in Barcelona Spain and ending in Athens Greece. As well as spending 2 ½ days in Barcelona before we leave, we are hoping to see a soccer game and explore what it has to offer.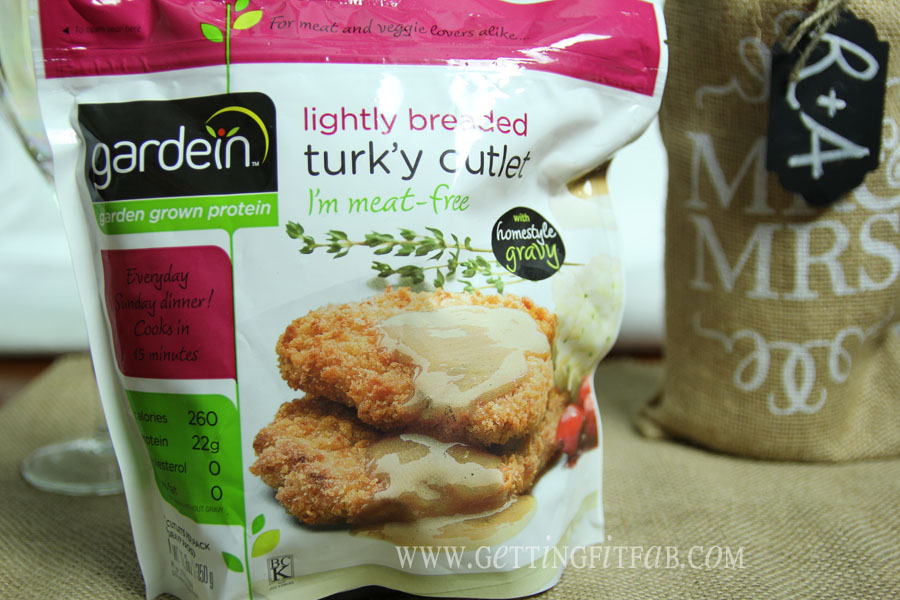 Best part about date nights? We can have it at home, just relaxing, watching hockey or basketball, while eating delicious and healthy food. I recently made a delicious dinner with Gardein's Turk'y Cutlet, paired with rice and broccoli! It was very easy to make, and quick. The turk'y cooks in 15 minutes, it has 22g of protein per serving, and is a great source of fiber and iron!  Gardein is a delicious and convenient plant protein that's better for your body and better for the planet. It's a win win!
Gardein makes delicious, convenient and healthier versions of the foods we all love to eat. This plant protein is better for your body and better for the planet. Made with non-GMO soy and wheat, ancient grains and veggies it provides the taste, texture and nutrition of meat but with less calories, less fat and no cholesterol.
Keeping dinner options healthy while making it delicious is a lot easier with Gardein's options the turk'y cutlet was a hit with CA, it was also a hit with me, it was quick and easy to cook. Any sides I chose would work well and dinner can be easily made under 30 minutes without slaving over the oven or stove.
So what do you do to keep the spark alive? Do you make sure you both put away your phones to really listen to what your SO is saying?