This post may contain affiliate or referral links, which means I may receive a commission if you purchase something using my link. It will be no extra cost to you. As always, thank you for supporting Getting Fit Fab.
This post is sponsored by H&R Block but the content and opinions expressed here are my own.
Even though this year just started, it's never too early to start thinking about your taxes. As a blogger and someone who has a full-time job, I have plenty of paperwork to get together. When I first started earning money as a blogger I had no idea what the taxes would truly entail. Taxes can be such a stressful time, especially being a blogger since we do not have taxes taken out of our payments as we do a regular paycheck. Luckily I discovered H&R Block offers so many ways to file and now they have upfront pricing, so I'll know the price before I start! ,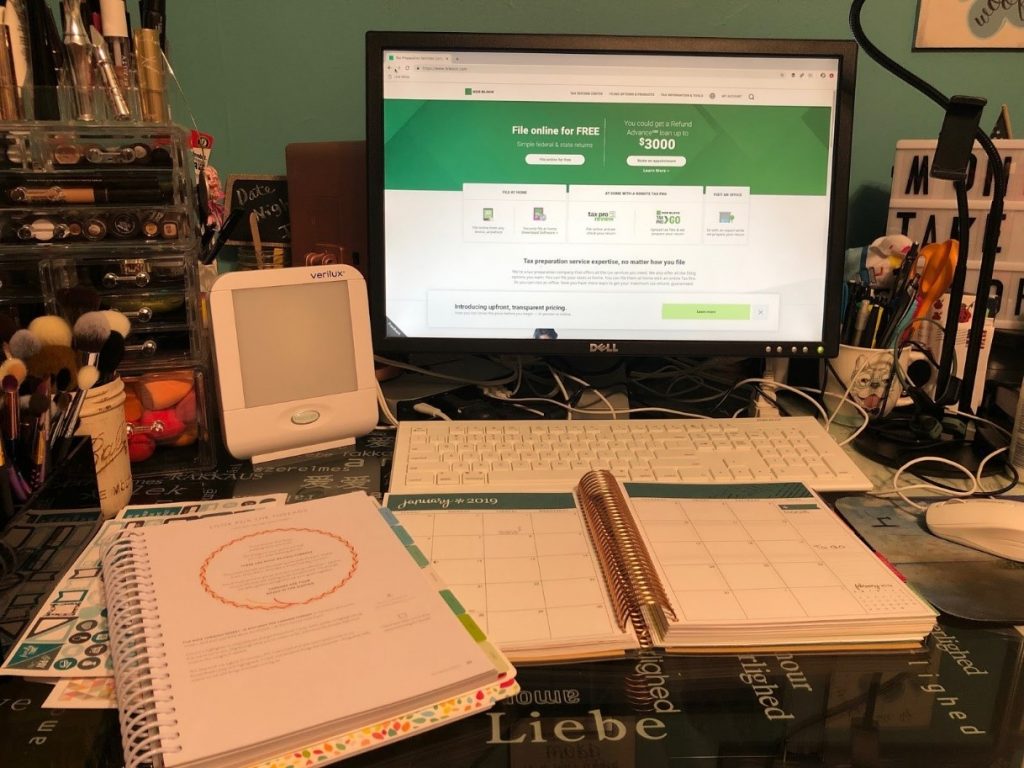 I will be the first to admit, I am not the best with numbers. I can get easily overwhelmed when something as important as taxes is on the line. Before I became a blogger, I did my taxes online with H&R Block, the site truly walks you through step by step. Doing taxes online means I can do it any time that I please, even late at night or early in the morning. You get to choose when you want to complete your taxes without the pressure of going to a location.
I never thought I'd be the person who looks forward to having their taxes done but I am actually less stressed about getting my taxes done with H&R Block. Since this year I've taken on my new career of being a blogger, I'll be utilizing the Tax Pro Go. This is their new virtual tax prep filing method, which provides me with expert tax prep and all I have to do is upload my docs!  I've already started the process for this year and it was so simple! After uploading my forms, entering my zip code and answering a few questions I was able to hand select which tax pro I wanted to work with. I picked a specialist from my local office and it even allowed me to choose a person who had 10 years of expertise in self-employment – a tax specialist made just for me, and all without leaving my home!
Don't let taxes stress you out this year, make sure you check out H&R Block!