This post may contain affiliate or referral links, which means I may receive a commission if you purchase something using my link. It will be no extra cost to you. As always, thank you for supporting Getting Fit Fab.
I can't believe it's March already, it seems like time is flying by and no sign of slowing down. With a Europe trip and four weddings to attend this year we're trying to be as frugal as possible. Being frugal doesn't need to be skipping a regular date night out, it could mean doing something different at home — which is what this post is about! Date nights at home can be easier when it's cold out (because who really wants to go outside in winter), plus if you're trying to save money or have kids these are the perfect options.
Watch a sports game at home – Can't go to the game, watch at home! Cook up an easy dinner, maybe a burger and fries to go with a game feel. We had football Sunday's and had appetizers all day long. Fun way to spend time together and watch something you both enjoy.
Watch a favorite movie or a new one – I am the type that loves watching the same movie over and over. My favorites recently have been superhero movies, those are action packed and we both love them.
Binge watch your favorite shows – We've tried watching the same TV shows together but it doesn't always work, but CA does enjoy NCIS, Bones. Or HGTV shows.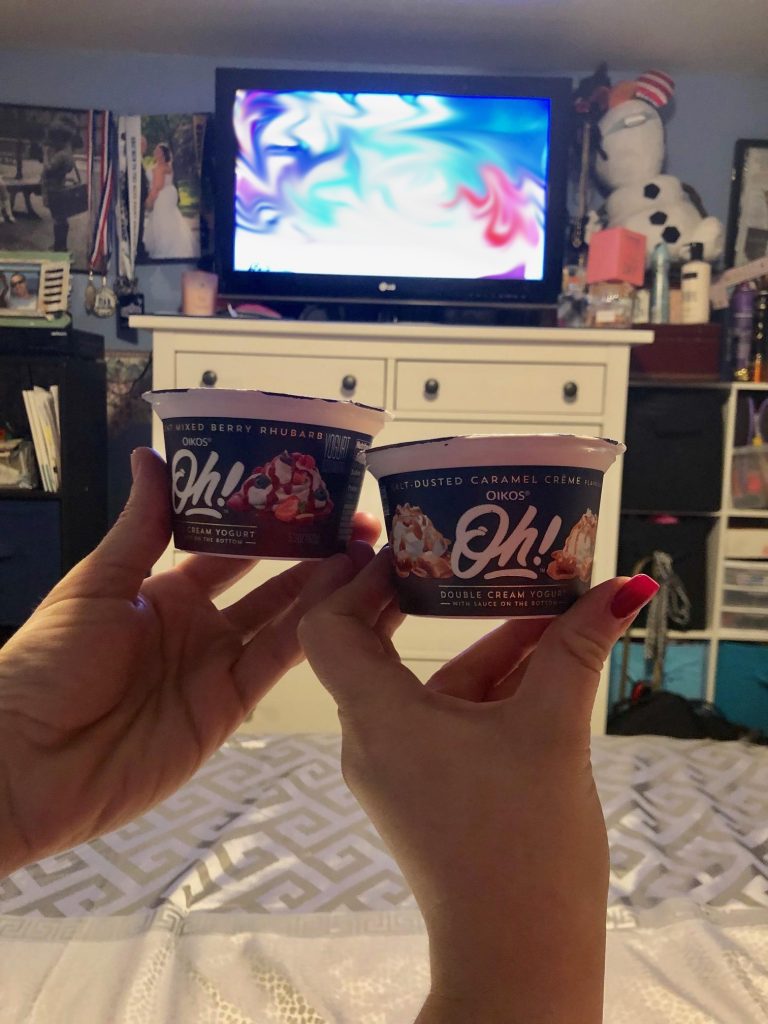 Cook or bake together – I enjoy having CA help me in the kitchen, he doesn't mind helping me, and it's nice to include him. I love baking and he's got a sweet tooth, so it's doubly beneficial.
Board games – We took out an OG board game the other night. CA is the competitive one, whereas I on the other hand used to cheat when I was very young, or close the game if I wasn't winning. Only child syndrome, LOL. It was fun, we both did fairly well, and CA ended up sinking all my ships first, but I was SO close!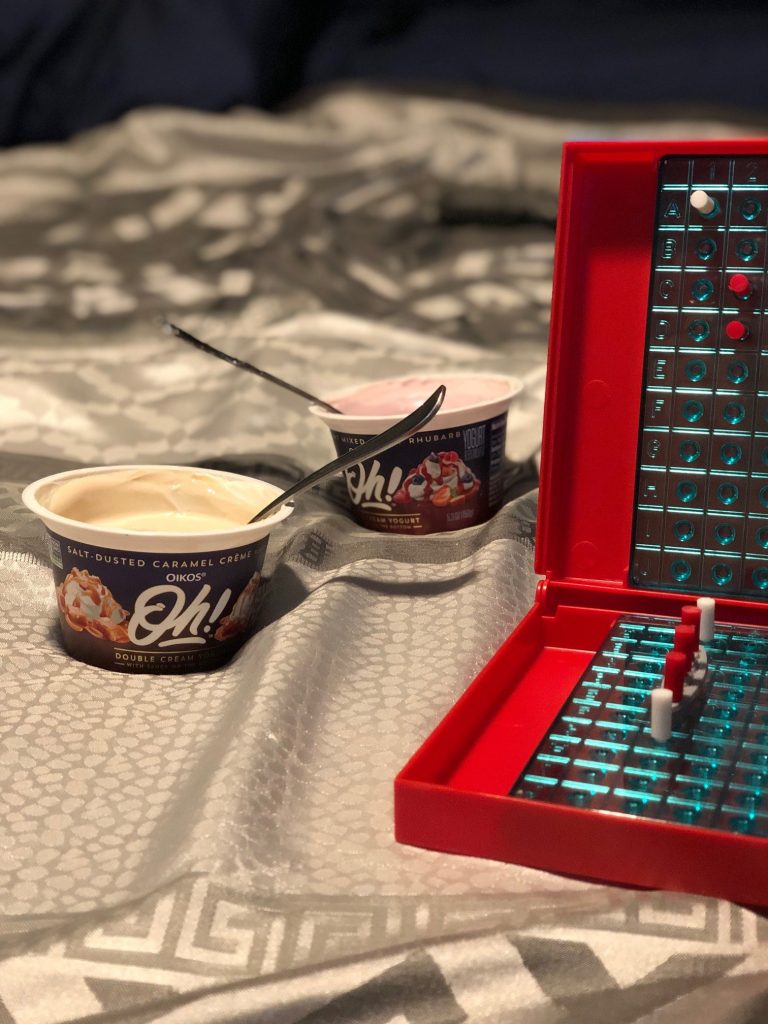 Fire pit and roast some marshmallows – We had a week or so where the weather wasn't too cold so a fire pit would've been perfect (we just had no wood). We love sitting by the fire listening to music and just relaxing, plus being outside and unplugging from the cell phones.
Build a blanket fort – Grab an iPad and build a fort, and watch movies like you're a child again.
Personalized Wine and/or Beer Tasting- We both love wine and beer, so this would be interesting to do! We have a few breweries near us so this would be perfect to grab individual cans and some food and off we go!
Indoor Picnic- Winter isn't the best time for a picnic outdoors but having one at home is perfect! You can pack a basket just like a picnic, lay out a blanket on the living room floor and enjoy the time together.
Date nights are all about focusing on each other. Put the phone on silent, and just talk about everything and anything. Talk about the next adventures you want to plan together, maybe crossing off places to go on your bucket list. Planning a new addition to your family, or redesigning the house!
Even when we are home we still like to indulge in different things, not always but usually including dessert. We always like trying new and different things and the new Oikos Oh! Double Cream Yogurt is what we've been hooked on. It's a delicious yogurt with double the cream versus Oikos Whole Milk yogurt. It has a delicious thick and luscious texture that you won't be able to get enough of!
This is a new pleasure that you'll love to indulge in for your date nights or when the moment strikes that you need a delicious double cream yogurt. It makes our ordinary date night moments into extraordinary ones. We tried the flavors Salt Dusted Caramel Creme & Magnificent Mixed Berry Rhubarb on a recent date night and we were instantly hooked. Don't forget the indulgent sauce at the bottom of the Salt Dusted Caramel Creme. I started bringing the Oikos Oh! Double Cream Yogurt to work sometimes, it's a great way to indulge in the middle of the day too.
What moments could you add Oikos Oh! to that'll make the moment extra special?