This post may contain affiliate or referral links, which means I may receive a commission if you purchase something using my link. It will be no extra cost to you. As always, thank you for supporting Getting Fit Fab.
This post is sponsored by Sahale Snacks but the content and opinions expressed here are my own.
Even though we're in August, I am still enjoying summer until end of September. Which means that my schedule is still as busy as the beginning of summer! Especially this past week, I was getting ready to go to California for a very short weekend, went to a Yankee game, had a mani/pedi appointment and a few blog things to do. It was a very busy week followed by a quick trip to the west coast, and I know September is going to be just as busy. Being on the go constantly means that I have a set of snacks that I usually take if we're traveling by car, train or even plane. I don't know about you, but I can get bored with eating the same snacks if we're traveling often enough.
A few weeks ago I picked up a variety of Sahale Snacks and it's a game changer for people who need a new snack to take on the go. Sahale Snacks are protein based, Non-GMO, gluten free, and have no artificial preservatives or sweeteners. Sahale Snacks are a great portable snack, there is no mess on your hands and the bag is resealable so there's no mess in your bag! This is the perfect snack for a train ride into NYC, or even on a subway after work or heading to a Yankees game. I also took two of the bags to JFK airport and since it's dry ingredients it won't create a problem going through any type of security. I don't know about you but I enjoy bringing my own snacks if we're traveling, I know the ingredients that are inside and I know that I enjoy it!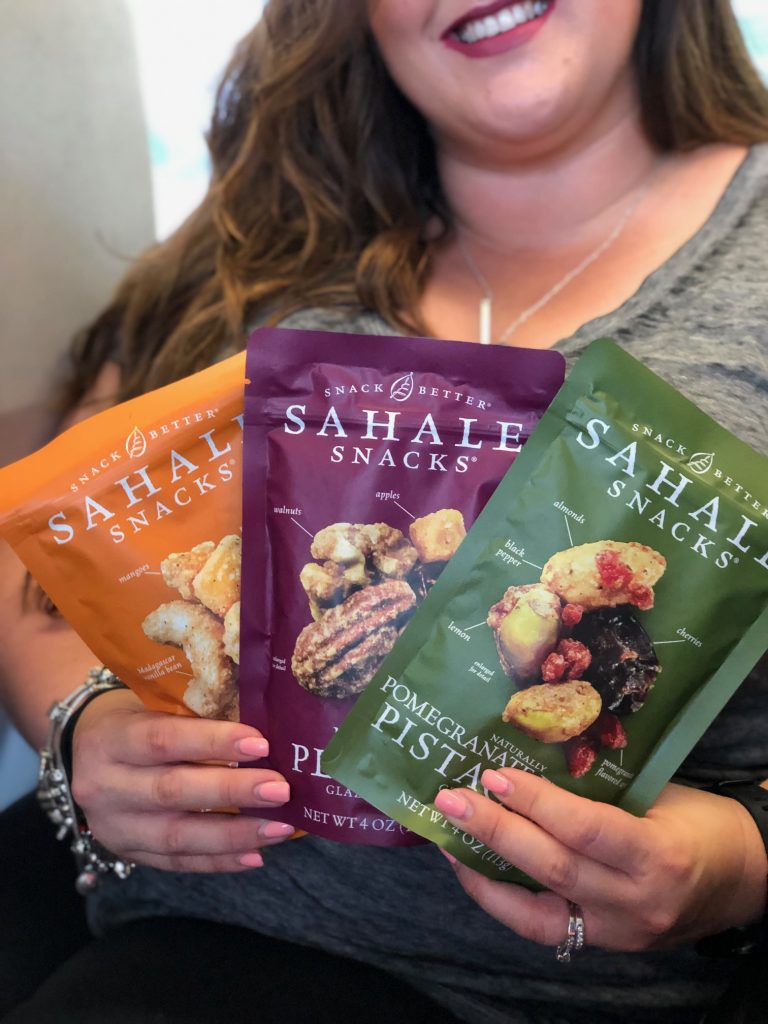 Sahale snacks are  going to be the new snack you're going to add to your shopping list for your next trip to Target or Amazon. There is a wide variety of flavor that'll fuel your family for their upcoming adventure, whether it's commuting to work, traveling for a vacation or going to school. Sahale Snacks are made with high quality real ingredients such as nuts, dried fruits and exotic spices. Sounds delicious right!? The Sahale Snacks are surely to become your new favorite on the go snack like they did for me!
My top two mixes are the Maple Pecans Glazed Mix & Pineapple Rum Cashew Coconut Snack Mix! The Pineapple Rum mix reminds me of a Caribbean vacation and the Maple Pecans are deliciously crunchy with a maple taste. The other three Sahale Snacks I tried are Pomegranate Flavored Pistachios Glazed Mix, Tangerine Vanilla Cashew-Macadamia Glazed Mix & Pomegranate Vanilla Flavored Cashews Glazed Mix!
You can grab the Sahale Snacks on Amazon or at your local Target like I did! What flavor are you excited to take on your next adventure?