This post may contain affiliate or referral links, which means I may receive a commission if you purchase something using my link. It will be no extra cost to you. As always, thank you for supporting Getting Fit Fab.
This post is sponsored by BabbleBoxx.com on behalf of Conagra Brands
It's September…when did that happen!? I blinked and summer went by in a flash. As we've ended our busy summer, we're going right into a very busy fall! CA is a soccer referee so his nights and some weekends are jam packed. It's also my Birthday month (dance break celebration!), and we're heading to Chicago at the end of this month to celebrate. In a few months, we have cruise number six planned! With so much going on I've been wanting to continue on my health journey during these hectic months.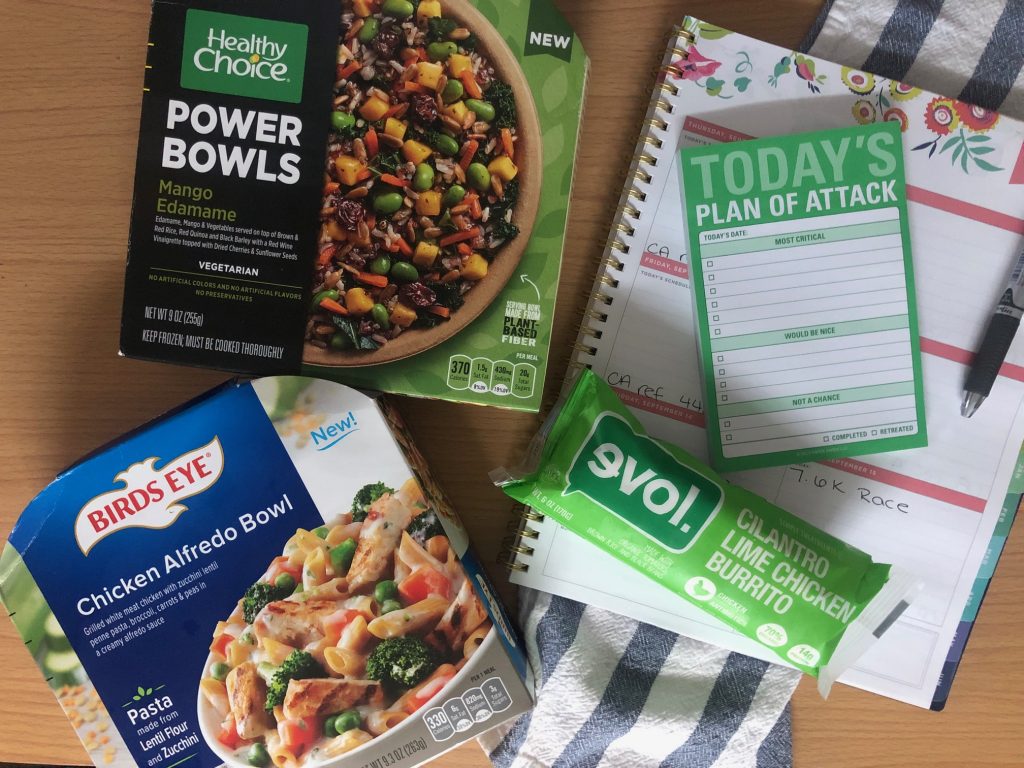 If you've seen my stories on Instagram lately you'll know I'm a fan of Sunday meal planning and cooking. But sometimes, we're busy on the weekends and I just don't have time to cook for the entire week. Which means dinners are done but I'm left with having to figure out what to make for my lunches. I usually bring leftovers for lunch so I find myself needing an alternative option. I recently tried three different meals from Healthy Choice, Birds Eye, and Evol. You can check to see all the available options near you by checking here.
I usually have a few Healthy Choice bowls in my freezer, but this is new one is delicious! The Vegetarian Power Bowls Mango Edamame was a new addition and it didn't disappoint! Usually I get my protein from meats but this bowl packs 10g of protein that kept me full until I got home for dinner. The vegetables are crisp and red wine vinaigrette drizzle is the perfect addition to this flavorful dish. Earlier this year I tried out the Morning Bowls from Healthy Choice- you can read more about that here.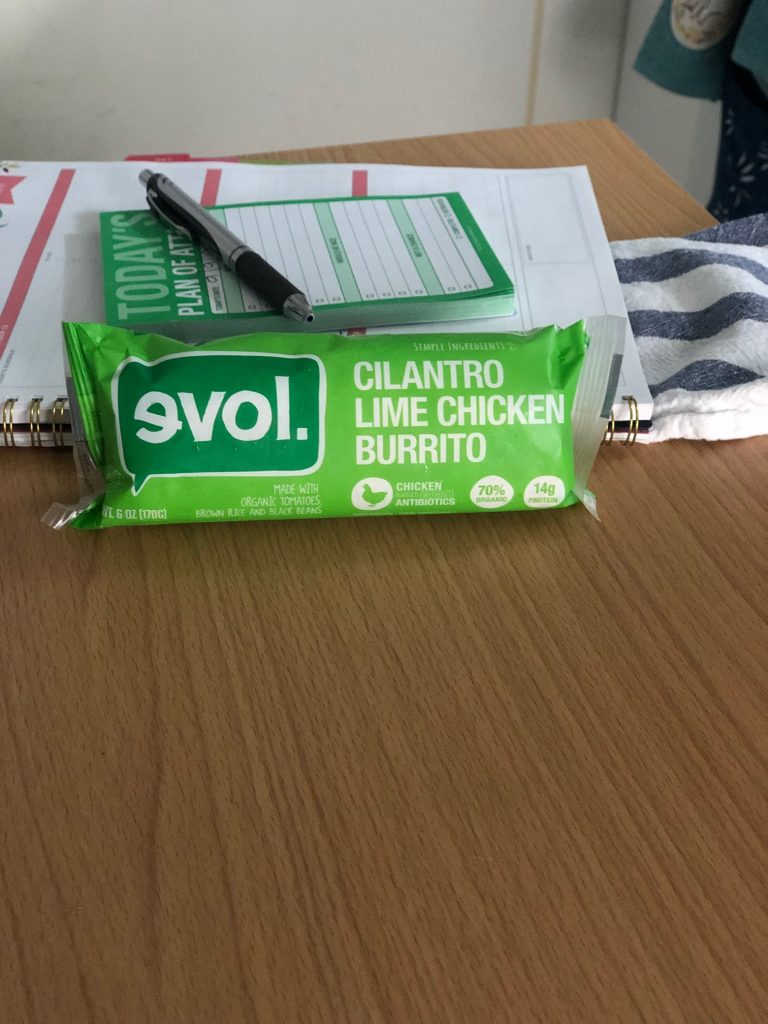 So, just in case you've never read my blog, I am a huge burrito lover. Like literally, if I could eat burritos every single night, I would, hands down. So finding Evol is making my burrito loving side very happy. The Evol Cilantro Lime Chicken Burrito hit the spot, right from my freezer, it truly doesn't get better than that. The Evol burrito uses chicken raised without antibiotics, tomato salsa and brown rice. This is going to be my go to for a great lunch whether I'm at work or when I'm home and have no idea what I want. That's because, a burrito is always a good idea.
I have a few bags of Birds Eye vegetables for meals so grabbing the Veggie Made™ Chicken Alfredo was an easy decision. The best part? It's not actually pasta, it's made from lentil flour and zucchini! I've never eaten pasta made from vegetables but I am definitely excited to start eating it more often, it's so delicious! It's a great alternative to an already delicious dish and it gives you a serving of vegetables! It's a win, win.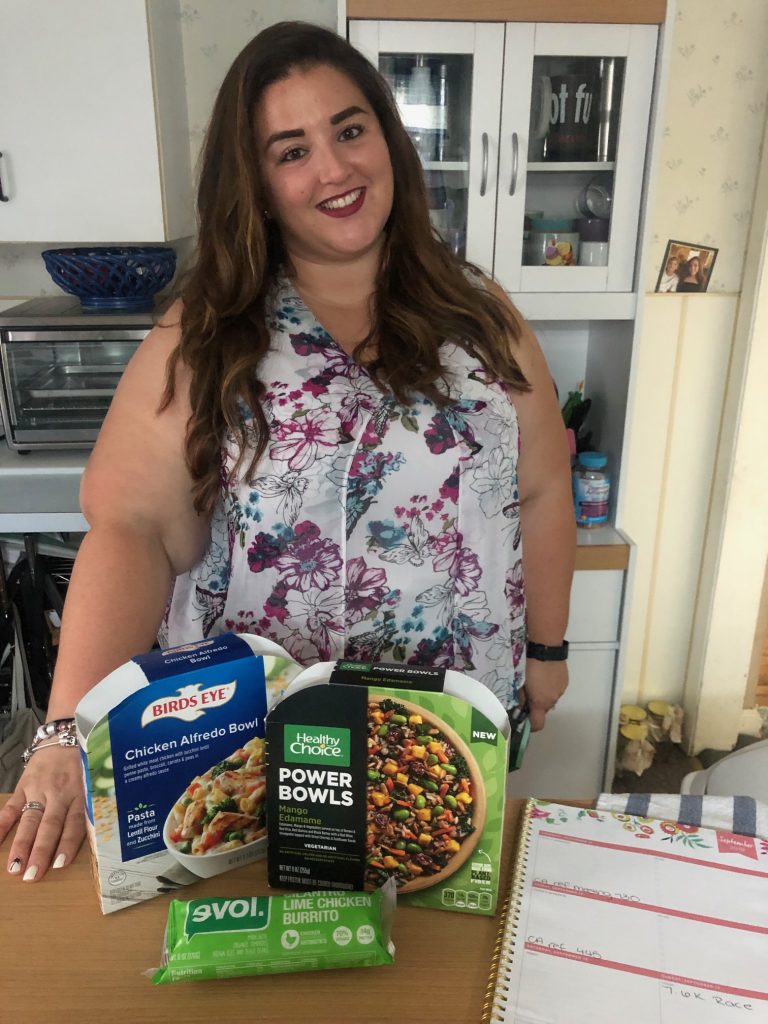 I'm so excited to have tried these meals out, I can't wait to add a few more meals to my freezer this upcoming food shopping trip. I'm can't wait to try the other Evol burrito flavors, and I'm excited for CA to try the Chicken Alfredo bowl. I want to see if he can taste the difference. I'll also try and trick my mom to see if she notices anything, haha.
Make sure you head here to see what options are in your area and let me know what you try!