This post may contain affiliate or referral links, which means I may receive a commission if you purchase something using my link. It will be no extra cost to you. As always, thank you for supporting Getting Fit Fab.
This post is sponsored by Sivan Social. All comments and opinions are my own.
As a plus size woman, I am all about Size Inclusive clothing and I love when brands extend their sizing. Athleta is a brand I've known about since they started. I still have a pair of capris and shorts from years ago. They were the first brand that I found that had pockets on the legs and they even had a pocket on the lower back for your keys or little things. So when I got the notification that Athleta has extended their sizing, I knew I had to check out all the styles they had!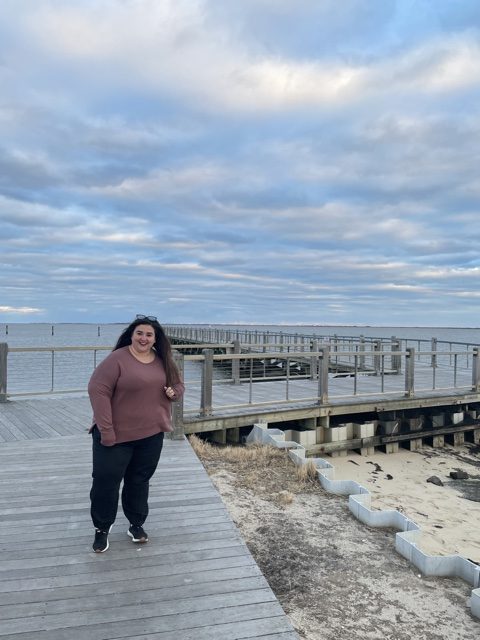 Athleta did not disappoint! They have over 350 styles now ranging from XXS to 3X! There is something for everyone whether you workout in the gym (or home gym) or do activities outside! I haven't been working out as much as I'd like but I definitely want to start working out again. When I workout, I usually workout at home, either hopping on the bike, or doing a workout video. But if I don't have time to workout in the morning before work I love changing into lounging clothes so I can go for a walk with my hubby! It's fun to go on walks as we both get unplugged time and a chance to enjoy the fresh air after working inside an office all day. Plus once it gets warmer out, we always drive down to the ocean beaches to walk in the sand and listen to the sounds of the ocean. Hearing the waves crashing and enjoying the smell of the ocean really does something different for my soul.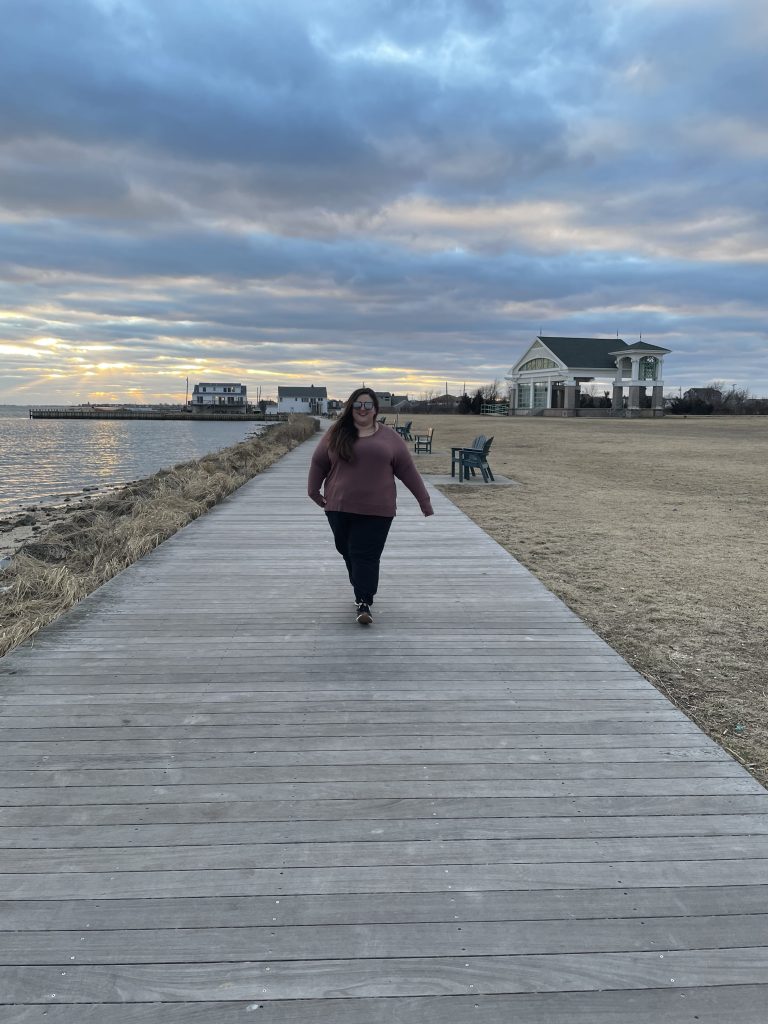 The loungewear that I selected are definitely going to have multiple uses—especially the pants. With the linen material, it's perfect for the upcoming Spring weather. You can wear them with flats and a cute top for a casual day out or throw on some sneakers and a lightweight sweatshirt to run your errands. I love the sweatshirt I chose, especially since it has the thumb holes, which is my favorite part! You can shop for my exact Cabo Linen Joggers here & my Coaster Luxe Sweatshirt here!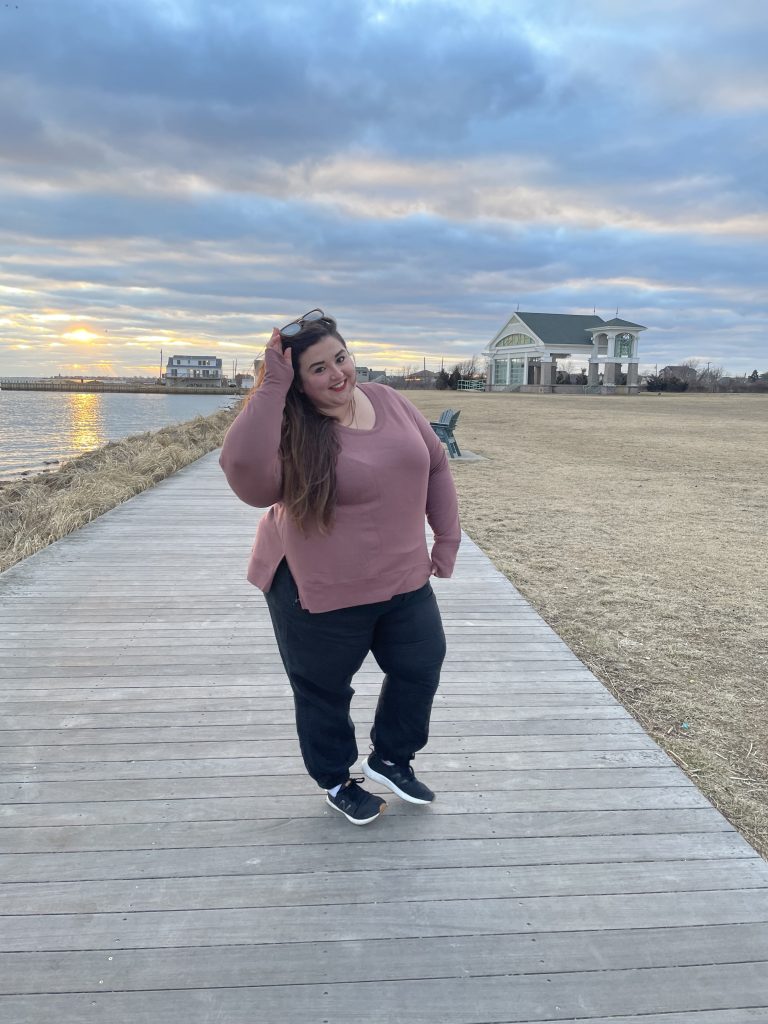 After taking a walk and the photos, we ran a few errands and I was extremely comfortable. I could absolutely wear this outfit in springtime for those cool nights when the temperature drops down. 
You can shop the 1X – 3X sale page to find amazing deals on size-inclusive styles. There are 350 styles to choose from so you can find outfits to fit your workout style! 
Don't forget to enter the #AthletaForAll $50 gift card giveaway! What a great way to be able to add your own lounge or workout gear to your wardrobe!