This post may contain affiliate or referral links, which means I may receive a commission if you purchase something using my link. It will be no extra cost to you. As always, thank you for supporting Getting Fit Fab.
Hey all! As I'm sure you are aware, I am having my blog taken over by my amazing blogging friends! Today is Nuptial Talk and Karissa is giving marriage advice on the blog today. She is the SWEETEST woman ever, we connected over fitness, and the fact that she's GORGEOUS! Without me talking too much I shall introduce the lovely Karissa♥
Hi, friends! I am SO excited to be stopping by Renee's cute blog to meet you. I'm Karissa, and I run the show over at Karissa & Company. Renee is a huge source of encouragement and motivation in my life and her posts inspire me every day to get my bootie up off the couch and go work out! I'm also OVER THE MOON excited for her to be engaged. She's is going to make a gorgeous bride! In light of this bride-to-be period of time in her life, I thought that sharing a little bit of marriage advice would be fun and hopefully helpful for Renee and for any of you who are on your way down the aisle soon.
So, I've been married for a year and half- basically an old pro! I met my husband in college Spanish class when we were paired up to do a final project together. When he showed up to our first meeting with the project already done, I knew he was a keeper. We started dating in 2010, got married in 2012, and now are living the big kid married life!
5 Things I Learned in my 1st Year of Marriage
1. Life is Hard
Being a grown up is hard work. With bills, a mortgage, student loans, full time jobs, taxes, car repairs, and animals to take care – I am blown away everyday but how much work life involves. Throw in a dinner club, board meetings, coaching events, volunteer opportunities, and work outs and there is basically not an extra second in the day. I often feel on the verge of a breakdown simply because I can't do it all. I find myself taking that stress and frustration out on my husband when he is the one person who can help me manage. Use your spouse as a source of encouragement and as a helping hand! You are in this to do life together. Being together is the easy part- it's all the hassles of money and life that make things difficult.
2. Every Marriage is Different
Sometimes I see or hear things about other people's marriage and I think 'WAIT! I don't do that in my marriage. Should I? ' What works for other people doesn't necessarily work for us. Each couple has their own rhythm and schedule – don't feel like you need to mirror another marriage. Focus on what makes sense for the two of you.
3. Define Roles
Krieg and I both work full time and it's just not possible for me to manage a household and a job by myself. Krieg picks up a LOT of the slack at home. I do laundry and grocery shop, he does most of the cooking and the dishes and the lawn. We divide and conquer (and by divide I mean like 75% Krieg 25% Me). No one should be expected to do it all – responsibilities are shared.
4. Spent time Apart
It's SO important to have a life outside of your marriage. I spend a lot of time alone, which is something that I hold sacred. I love to snuggle up in my bed and catch up on my DVR, or go to a Mrs. Idaho Pageant event (I'm competing! Learn more about that
here
!) Krieg coaches a high school lacrosse team so he spends a lot of time at practices and games. It's nice to have something else that is just for you – it makes the time you share together even more special.
5. Speak Highly of your Spouse
Sometimes your husband will drive you crazy. That's okay, it's normal. Just make sure that you lift your husband up to the people around you in your life. If the only time you decide to speak about your spouse is to bash him, or to vent, that's the light other's will view him in. You don't want that! Remember to praise the positive and say good things to your friends and family about the man you married. It's important they hold him in a high regard just like you should too!
Marriage is a huge blessing. I thank my lucky stars everyday that Krieg came into my life! I'd love to hear some marriage advice from you, or just what you think! Please make sure you come say. I'd love to get to know you!
Thanks for reading! xo
Karissa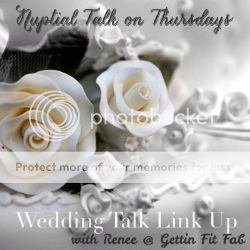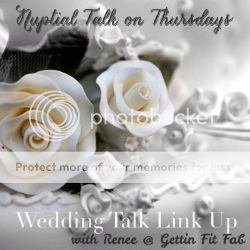 document.write(");