This post may contain affiliate or referral links, which means I may receive a commission if you purchase something using my link. It will be no extra cost to you. As always, thank you for supporting Getting Fit Fab.
Six Flags Trip!
I'm a bit late on this but CA and I went to Six Flags Great Adventure in New Jersey this past weekend. Last fall we became season pass holders, they had a special running if you attended Fright Fest you got a 2015 season pass "for free". It was a great deal seeing that just attending Fright Fest paid for it, CA wanted to go to Hurricane Harbor so we made a weekend of it. We headed to Jersey early Saturday morning, leaving at 7:30, we arrived right after 9:30 giving us plenty of time to park get settled and do what we needed inside the park.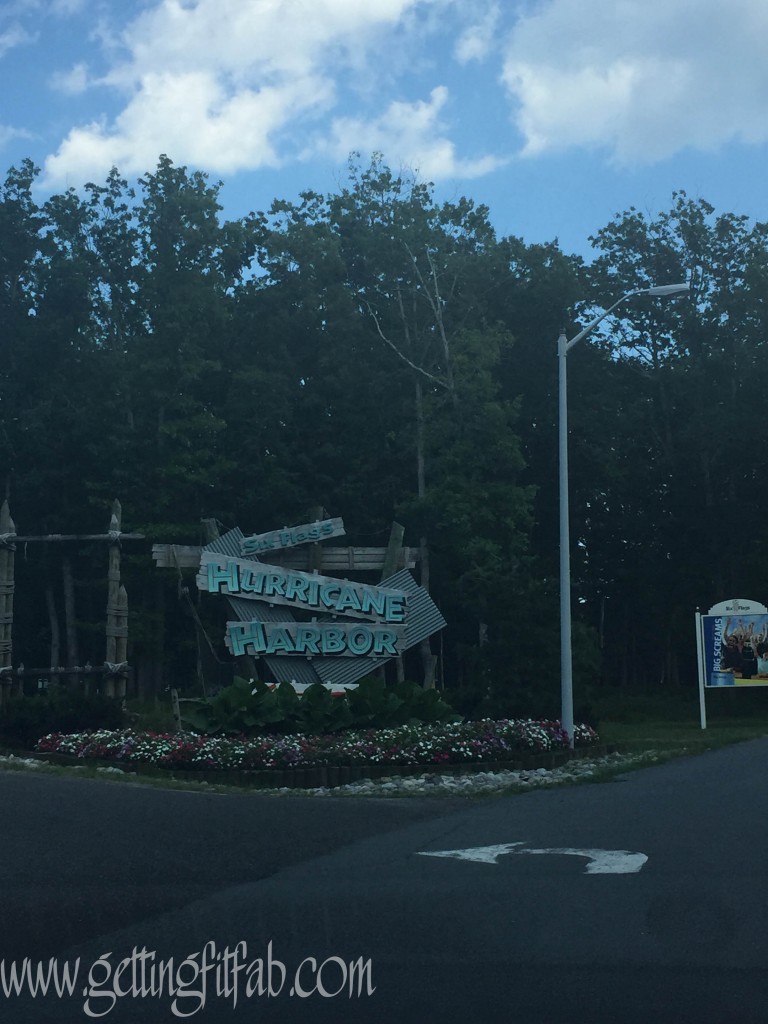 Once inside the park we headed to the lockers to put in our flip flops, our cards, and my epi pen (I'm allergic to bee stings). Right at 10:30 a.m. they allowed us to go through and we headed for the King Cobra ride first, it was a RIDE and a half, you could either ride single or double and you slide UP and DOWN this thing which was the cobra's mouth. After that we hopped around to different rides where the lines were short, around 12:30 we decided to head out to CA's car to eat the lunches we brought with us. After eating, re-applying sunscreen, we headed back into the park and went to the wave pool not to turn our stomachs too much. We skipped the lazy river because it was ridiculously crowded; we rode a couple more rides and then decided to leave.
After we leave the water park we drove next door to the theme park, CA reserved our flash passes for the following day. We checked into our hotel, which was amazing, showered, changed and headed out to On the Border. Discovering it was National Tequila Day was a HUGE perk and we were seated right away. We drank delicious margaritas, yummy nachos, I had a huge burrito, and he had this combo dish. After dinner CA and I promptly passed out from being outside all day long.
Sunday we got up around 7:30 to get ready for a day at the theme park and also to check out of the hotel. We arrived to Six Flags around 9:30, we parked (premium parking!), CA went to get our flash passes, and I went to security to get my Medical Bag "tag" so I could have my cross body bag with me at all times. The reason for that is like I mentioned above is that I am allergic to bee stings, so I have to carry my EpiPen on me at all times. If you've ever been to a theme park usually you can't have any type of bag with you because if it goes FLYING off you it could injure someone or cause problems on the ride. So basically the bag was on me and I was able to leave it to the side by the controllers without having an issue.
We started our day on King Da Ka, headed to El Toro, and started to hop around from ride to ride. With the premium flash passes that CA bought us, 90% LESS waiting time, AND the best part is that we were able to ride certain rides TWICE in a ROW! After riding the log flume (water ride) we went to CA's car to eat lunch, we sat in the car this time because it was HOT out. We also changed into different shorts because his were uncomfy, and mine were jean shorts that were HORRID.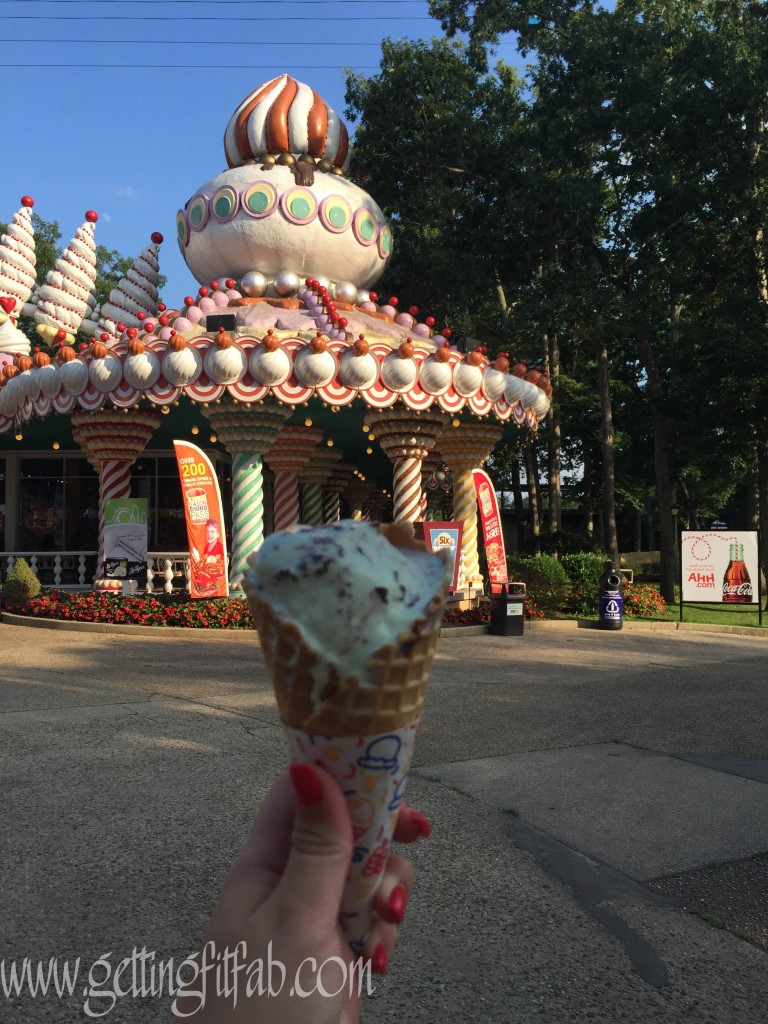 After lunch we headed over to the Safari and had SO much fun relaxing and learning about all the different animals that are in the world. We finished doing double riding (WOOHOO), "line jumping" (flash pass perk), leaving with ice cream and a shake for him. We arrived home at 9 and that was the end of our amazing weekend!
Hope everyone's weekend was amazing!