This post may contain affiliate or referral links, which means I may receive a commission if you purchase something using my link. It will be no extra cost to you. As always, thank you for supporting Getting Fit Fab.
Happy Tuesday! I am so excited to be Co-Hosting today's Trend Spin Linkup! It was luckily a Free day so I am able to share a few photos from my photoshoot I did for my blogging anniversary as well as my 32nd birthday.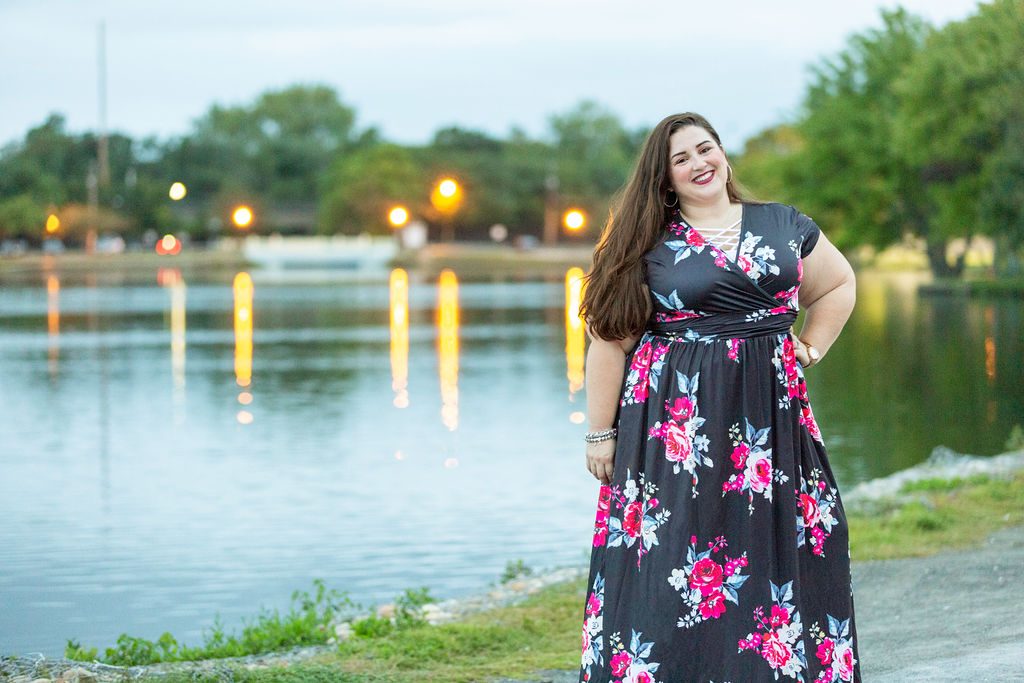 I'm so excited I went with this maxi dress because of not only the price but how comfortable it was to wear! A blogging friend Christina shared her love for this dress on her Facebook page and I instantly needed to know more! She loved the material, the fit, and it has POCKETS! The only downside is the v-neck area, for women like she and I who have large breasts is how much cleavage it exposes. The v-neck isn't appropriate for my workplace, luckily another friend Stephanie let us know that she wears a bralette to cover up the cleavage! She sent us a variety of styles and they all look seamless with the dresses!
Once I received the first dress, I was hooked, I bought the 5 other colors and grabbed two bralettes in white & black. I wish I could've found these dresses in the summer, I would've lived in them! I do have my cruise coming up so I'll definitely be packing all 6 dresses plus the bralettes with them! If you don't want to grab a bralette, you can wear a short tank top, or buy the snaps to be able to snap the sides together. Christina did mention this would be perfect for pregnancy, after baby, and even nursing since the material is very stretchy. If the dress is full price, just wait, it'll soon have a percentage off coupon sometime in the future!
The dress comes in sizes from Small to 3X // The bralettes come in 45 colors & in sizes  Small to 2X >> Both the dress & bralette are stretchy material, so you may even be able to size down in the dress.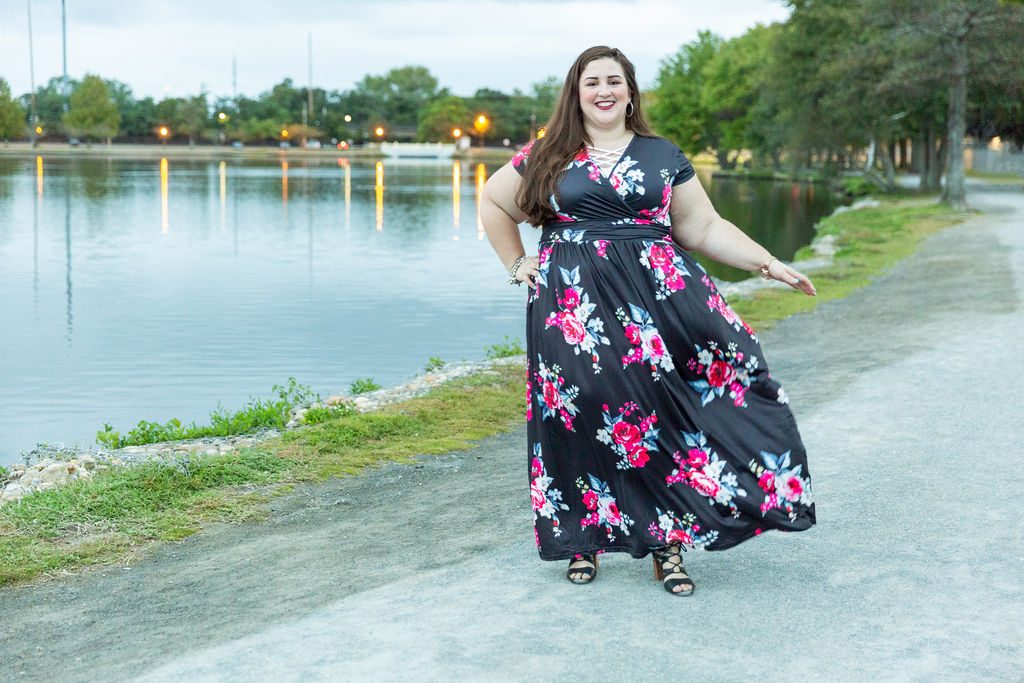 All pictures were taken by Danielle Sheridan Photo // Location: Argyle Park in Babylon, NY
FREE DAY
Walking in Memphis | The Fashion Canvas | Getting Fit Fab
~~~
The featured bloggers are Style Elixir and Color & Grace
because we loved their Fall Colors from last week's linkup (can you tell Maroon is all the rage)!
Add your link below and make sure to follow the theme for your chance to be featured on our blogs.