This post may contain affiliate or referral links, which means I may receive a commission if you purchase something using my link. It will be no extra cost to you. As always, thank you for supporting Getting Fit Fab.
This post is sponsored by Babbleboxx but all opinions are my own. 
Happy Monday! I can't' believe we're already into our second full week of January already! It's been a crazy few days and I'm hoping things settle down enough for me to stick to my fitness routine. I've made it a mission to make 2019 the year I become the best version of myself. I've lost 70 lbs before and I know I can lose that and whatever else I need to. I've realized that I set the goals too high and don't realize how unattainable they are until I'm 3 months in–and stuck in the same place. The reason is that I think the weight is going to come off easy and that I will enjoy working out the more I do it. And reality smacks me in the face, letting me know that it takes time, dedication and lots of patience. I believe with the right mindset everyone can become the best versions of themselves.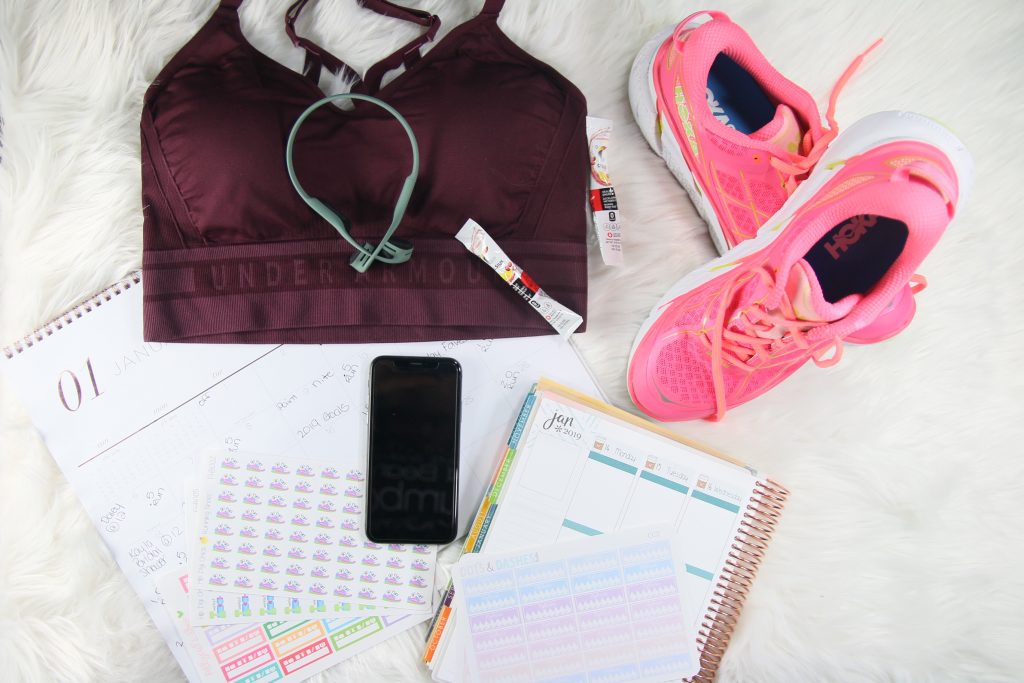 Goals:
Meal Planning- This is easily the one thing I've gotten better at more recently. Since I work outside of the home, not bringing my lunch is one way for me to fall off the wagon really quickly. So each weekend I'll be cooking at least 3 meals to last me for lunch and dinner. That'll usually get me to Wednesday and then I can cook after eating dinner for Thursday & Friday. If the dinners are easy I don't mind cooking them during the week or putting them in the crock pot. But meal planning is essential for me. I have healthy lunches every day, and at night I don't have to cook I just have to choose what I want to eat!
Run- Four times a week (or at least 3 and walk the 4th day). Even when I lost all the weight, I still didn't "like" running. I always felt like I was super slow and everyone was flying past me. But I do know it was essential for me to lose the weight. Running 4 days a week is a great balance between cardio, lifting weights, and rest days. Right now I have my schedule set where I'll run Tuesday, Thursday, Saturday & Sunday. Fridays have been my rest days, and Monday through Thursdays are the days where I add in weight lifting. It's working so far and I don't feel like I'm trying to do too much.
Workout- Four times a week, as above working out Monday-Thursday, and rest day is Fridays. It's a great way to start the weekend, a rest day! Monday & Wednesday are my leg days since those are the days I am not running. And Tuesday & Thursday are upper body days since I'm running!
Simple right?
Planning for Success:
Since my schedule doesn't change it's easy for me to figure out my workout schedule around mine. Especially since the beginning of the year is less busy, everyone hibernates! I have a large calendar that hangs near my desk where I can see the overview of my month for running. I also use my Erin Condren planner, so it gives me a week by week breakdown of exactly what I'm doing. Look at working out like you're making an appointment with yourself. You wouldn't miss an important meeting with someone important. So why do it to yourself? Stick to a similar schedule every day and week. If you're a morning person, make time in the morning to workout, and the same goes for at night. Or truly whenever you have the time and can make that appointment. I wouldn't say I'm a "morning" person, but at night there's zero chance of me doing anything. So I wake up earlier, workout, and get it done. Therefore, I don't have to worry about working out after work, or fitting it in between going out to dinner with CA.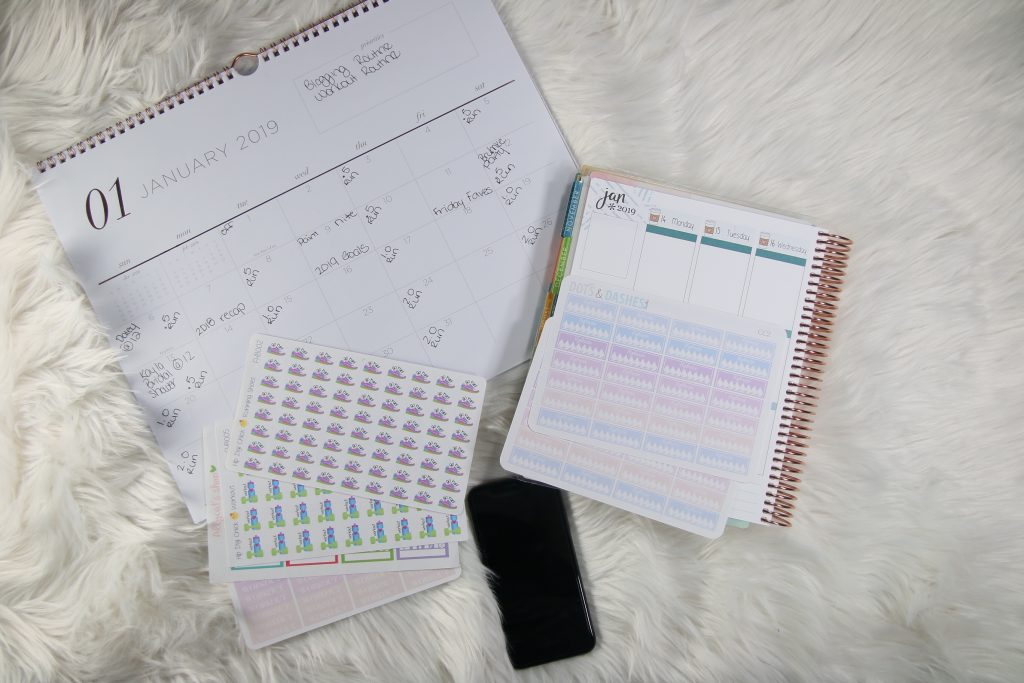 The key thing that's helping me keep my appointments with myself, is Planet Fitness. I've been a member of Planet Fitness before and I'm so glad I made the decision to go back. The one that's closest to me is open 24 hours Monday – Friday and opens early on the weekends. It's also great for getting back into the fitness routine, Planet Fitness is known for being a Judgement Free zone. The current promotion they're running, until January 15th, is called "Get Down with Your Judgement Free Self" sale! You can join your local Planet Fitness for $1 down and only $10 a month, plus no commitment. It's great knowing you can walk into the Planet Fitness and you're not being judged for how you look. Whether you're a newbie, want to train for an upcoming race indoors, or just have fallen off the wagon (like me), and want to get back into it. You can go knowing everyone who goes, belongs.
Planet Fitness has revolutionized the fitness industry with extremely low prices and offers a variety of benefits including a hassle-free environment called the Judgement Free Zone®, brand name cardio and strength equipment, fully equipped locker rooms, flat screen televisions, unlimited small group fitness instruction by a certified trainer through the pe @ pf® program, and much more. Planet Fitness also provides members with an opportunity to connect and support each other with "Planet of Triumphs," an online community that celebrates all accomplishments and inspirational stories of Planet Fitness members. Planet of Triumphs provides an online platform for members to recognize their triumphs (big or small), share their stories and encourage others, reinforcing the Company's belief that 'everyone belongs.